01 Agents Are Building Their Own Brands
Whether they work for a franchise or for themselves, to stay competitive, the real estate agents are adopting a more entrepreneurial mindset, quickly becoming influencers and authorities in their own right.
With tens of thousands of Instagram followers, agents like Joyce Rey (@joycereyrealestate), Loida Velasquez (@loidavelas), and Chastin Miles (@chastinjmiles) use social media to amplify their reach and attract new clients.
While it's not necessary to become a digital influencer in the traditional sense, building a personal brand is all about leveraging the customer habits of today's buyers and renters and providing easily accessible information about your expertise.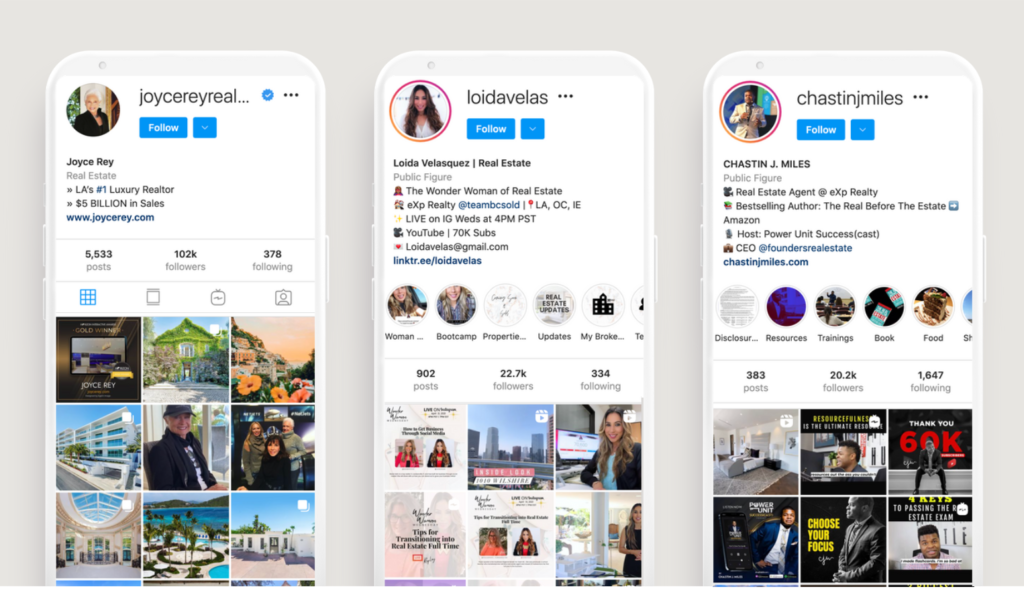 Here's how agents can build and manage their own brands:
Start with a personal brand audit
Agents need to start thinking about and curating their online presence. What appears when someone searches their name? How do their public social channels reflect their expertise and unique skills? What types of properties are they known for leasing or selling? Tidy up anything that detracts or distracts from how the agent and agency want to be perceived by potential clients.
Inspire agents to define and own their personal brands
"Your personal real estate brand is a reflection of you — your unique qualities and your values," Real Estate Express advises. "It's not just a matter of coming up with a color scheme or logo; it allows you to convey a sense of who you are to your clients." 9 And, it tells clients why they should choose you and your organization instead of competitors.
Give each agent the support, space, and tools they need to intentionally craft a personal brand, with messaging and visual branding frameworks that match their unique strengths.
Make on-the-go-marketing easy 
It's not news that agents are busy and always on the go. So, driving engagement and building influence on social media needs to be fast, simple, and mobile.
Dustin Brohm, the host of Massive Agent Podcast, recommends helping agents brainstorm creative ways to use polls, Q&A stickers, and sliders in Stories. Make eye-catching image libraries and templates available, and consider sponsoring giveaways or contests, too.
These are great ways to make instant connections with potential buyers and sellers. As Dustin says, "Master how to get people engaged and coming back for more, and you'll win."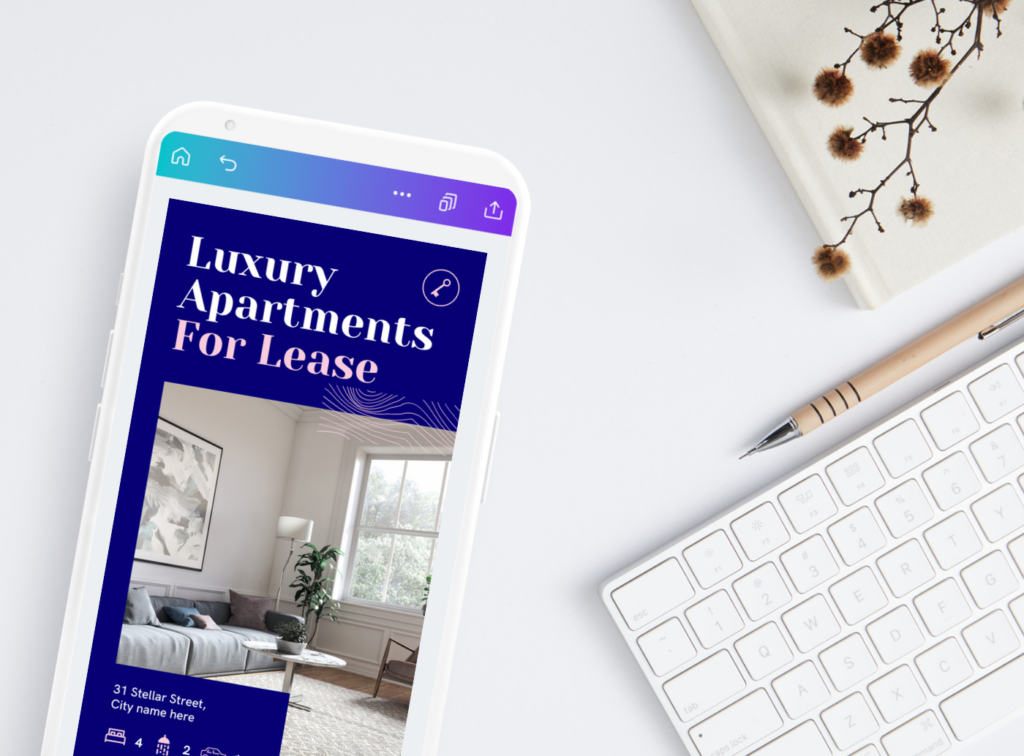 When agents have the ability to create marketing collateral that paints a clear picture, they can bring properties to market themselves and at a faster pace. 
Head offices benefit when their agents take on an entrepreneurial mindset, too. While agents are growing their own professional brands and networks, they're also serving as valuable brand ambassadors for the real estate franchise as a whole. 
Here at GREENstick, we've noticed a huge growth in our multifamily housing clients' social media presence. It really makes their renters feel confident that they are with the best leasing agents in their respective markets, whose agents have recently adopted Canva for all their marketing needs. 
02 Agents Are Seen As Industry Experts
Real estate is all about "location, location, location" – but one could argue that a successful deal is all about "reputation, reputation, reputation."
In line with building a personal brand, agents should draw on their knowledge about neighborhoods or commercial real estate segments to establish themselves as subject matter experts regarding properties within their area.
Here are some ways agents can showcase that expertise and become known as trustworthy experts:
Make a move with video.
If a picture is worth 1,000 words, a video would be worth 10,000. "Videos catch people's attention and do a great job conveying emotion — concise films that display well on social media," Logan Link of Logan & Bernard Group told GREENstick. "We tried this out in 2018, received a fantastic response, and put even
more focus toward the concept in 2019 and on."
Thanks to new, easy-to-use video tools, agents are empowered to create fun, educational, and sleek marketing content that highlights their expertise in a digestible and relatable format. Think neighborhood tours and explainer videos that help first-time property investors navigate the market.
Partner with local businesses
Much effort goes into getting properties ready for showings, so why not partner with local vendors and industry associations during the process? This could be as simple as creating a handy guide to contractors, cleaning service providers, and moving companies in the area.
Or, consider hands-on collaboration with local home stagers and photogra[hers when preparing listings, or with a wine shop and florist when sending closing gifts. Be sure each partner has marketing materials from the other business, so it's easy to spread the word. After all, supporting local businesses is something that millennials – who represent 1.4 trillion in spending power – are committed to doing with their buying decisions.
Support causes that are close to home
As consumers start to expect more from businesses both big and small, clients want to see agents and brokerages standing up for meaningful causes and giving back to the community. This means local philanthropy an essential part of becoming an important voice within the local community.
03 Creative tech is essential for closing deals
As the world rapidly moves toward faster, more efficient ways of living and working within the digital space, property buyers and renters, and sellers are embracing omnichannel browsing, buying, and renting behaviors with new speed.
Moving forward, here's how real estate companies can leverage the latest technologies:
Create an e-closing option
Suppose it's permitted in your area, set up agents with an online transaction management solution. In-person contract signings are becoming absolute. We recommend DocuSign, DotLoop, and RealPage IMS.
Embrace on-the-go visual communication tools
Just as agents know how undeniable charms can sell or lease a beautiful home, they also understand the power of eye-catching visuals in the sales process. But when agents are on the go and short on time, they can't take advantage of desktop design programs. Plus, waiting for design colleagues to update street addresses and photos in a simple graphic can create bottlenecks.
Empower agents to create, collaborate, and design for print, marketing, and social – all in one place and from any device. GREENstick's partnership with Canva provides agents with visual communication tools that empower agents, property managers, and marketing teams to communicate and advertise faster than ever in an industry that is fast-paced and always changing.
With GREENstick + Canva, your team can easily self-produce, create, publish, and print marketing collateral at any scale, on any device. No design experience necessary.
Use automation to be in the right place, at the right time.
"We want people to get to know us without being intrusive," says Albert Vasquez of Keller Williams Realty. "But not every person in our database has the same interests." To accommodate this, Vasquez's team segmented their audience into 20 different groups, using customized email automation sequences and triggers to ensure each person within those groups receives the right email at the right moment.
Using similar email automation and targeted remarketing tools, you can put relevant listings and timely messages in front of potential clients at the perfect moment. Whether you're sending out listings, creating ads, or following up with past clients to generate referrals, automation can save a lot of time.
Pre-qualify prospects with chatbots
When someone shows up on your website or Facebook page, a quick conversation with a chatbot can tell you whether they're actively buying or selling.
To set the stage for a great client experience — even before making human contact — try using chatbots to schedule appointments, direct site visitors to a specific landing page, and serve up relevant marketing resources.
Agents can use Facebook Messenger or a tool like PERQ, Drift, Intercom, or ManyChat.
04 Sleek marketing becomes an expectation
Today's real estate clients explore various online channels and take a digital-first approach to the buying or selling process, long before transitioning to physical brand experiences.
But no matter what channel they're engaging through, they expect consistency and quality.
Here are some tactics for delighting customers every time:
Make virtual reality a reality
Static photos can't say much about a warm, inviting layout or the real scale of space. Virtual tours – including 360-degree imagery and video walkthroughs – can make a world of difference for a buyer or new apartment renter.
And, if consumers spend 5 to 10 more times on websites that feature virtual tours, there's a better chance of a quicker close.
Share a drone's-eye view
Drones offer a captivating way to present properties like never before – and they're not just for extraordinary locations. You can show off charming streets and stunning properties alike with drone footage.
In 2020, 26% of real estate agents were reportedly using drones to shoot property videos, and even more, planned to do so in the future.
Offer eye-catching print materials
Agents don't want to leave a potential buyer or renter with a few sheets of loose paper. Making premium-quality, custom-branded presentation folders available is a simple but impactful way to improve customer experience. To really add polish, make sure all other print materials are of the same paper quality and cohesive design scheme.
Ensure each of the elegant, cohesive suites your design makes a unique brand statement through presentation folders, business, cards, thank you notes, letterhead, and everything else an agent needs.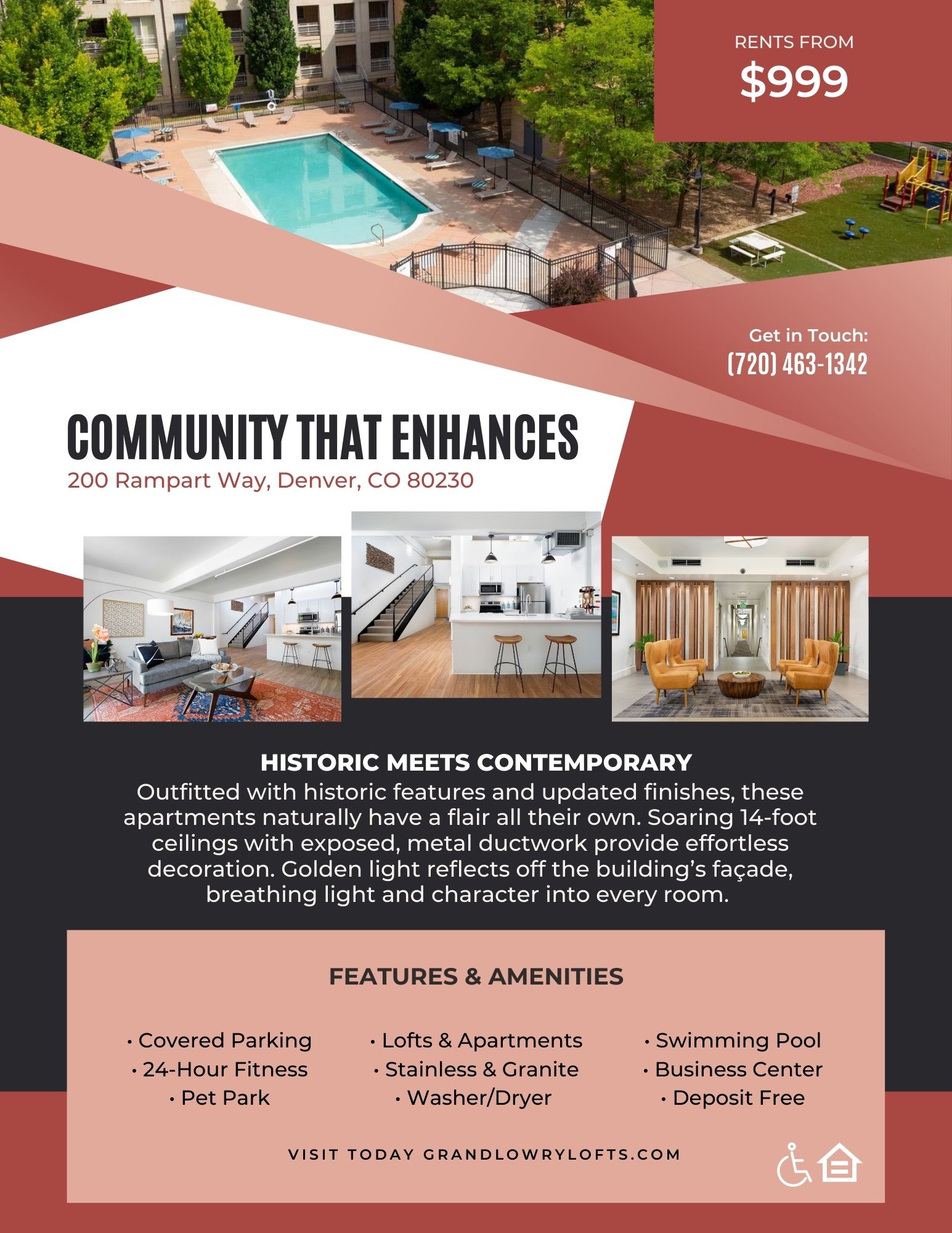 05 Agents are shifting toward selling a lifestyle
With homeowners and renters comparing properties to their new and evolving lifestyle needs, it's all the more important to focus on selling the experience and value to that buyer or renter, not just the property's features and the leasing special you're offering that time.
Here are some ways to do it:
Get a complete picture of what clients want and why
Homebuyers and renters are searching for "a place for their life to happen." To really understand that, real estate and leasing agents must "start with the why" when marketing properties.
To get a clear picture of your buyer personas, their lifestyle motivations, and their "why," dive into the vast amounts of client data at your fingertips.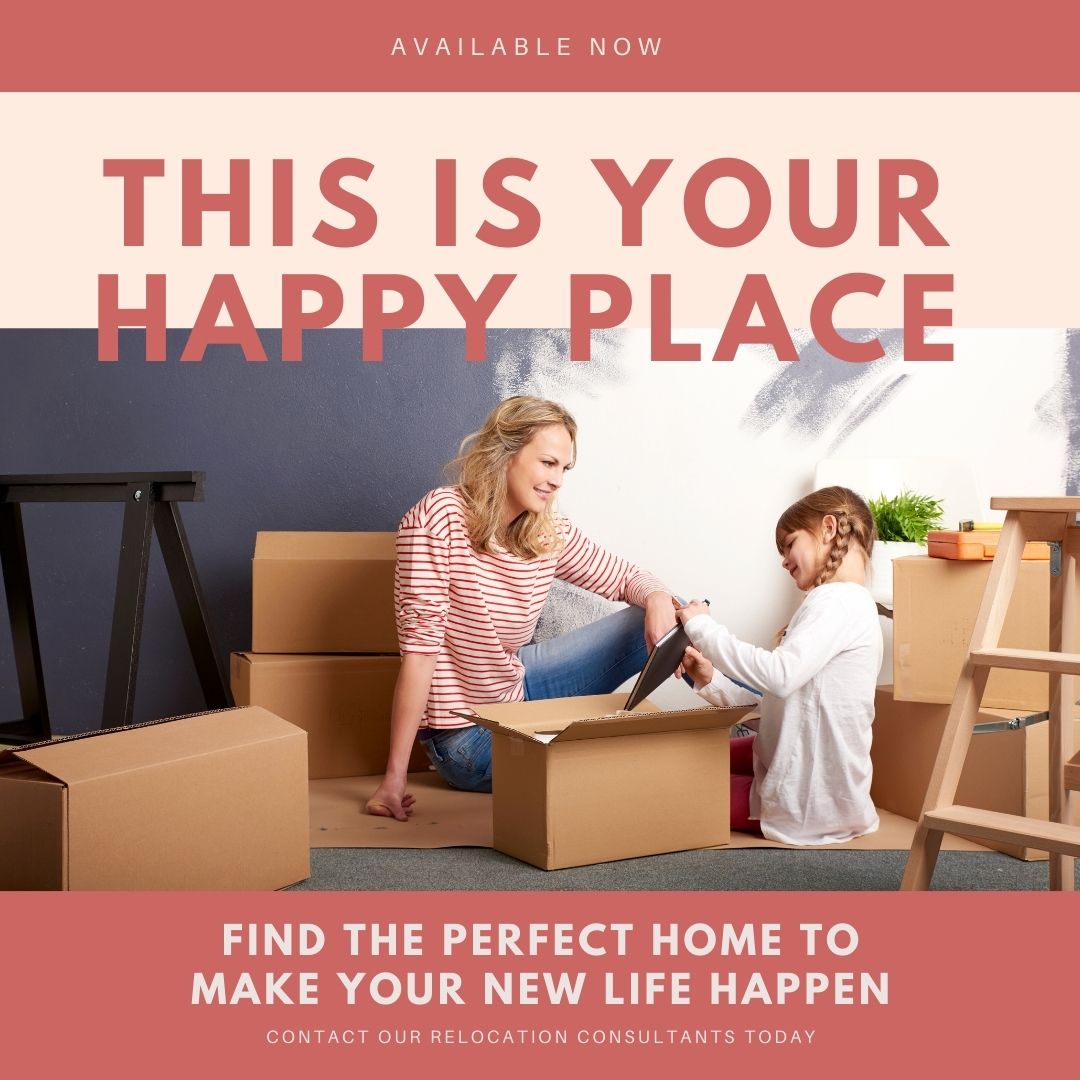 Help buyers and renters envision the lifestyle possibilities
Engaging listing videos can help house and apartment hunters, and even commercial real estate buyers imagine what it's like to live or work in that property and its surrounding area.
Create custom marketing assets for each listing
No matter your brokerage or property management company's specialty, you can borrow a page from the luxury real estate marketing playbook: Promote individual listings using dedicated collateral. Create glossy, magazine-like brochures and comprehensive landing pages potential buyers and renters can dig into. 
06 Online presence and design plays an essential role in the buying and renting process
There are many opportunities to show up online and impress potential buyers or renters through digital strategy and great design – from staging and styling to web design and graphics. 
Don't underestimate the power of a well-designed website
If you want to get your future buyers or renters onto your website and keep them there, make sure your website is aesthetically pleasing and easy to navigate. If your website is starting to look dated or cluttered, prospects might assume they'll have less-than-ideal experience with you. 
Invest in your online presence to bring it up-to-date. Prioritize a simple color scheme, straightforward menu options, and streamlined user interface that makes finding and falling in love with properties easy.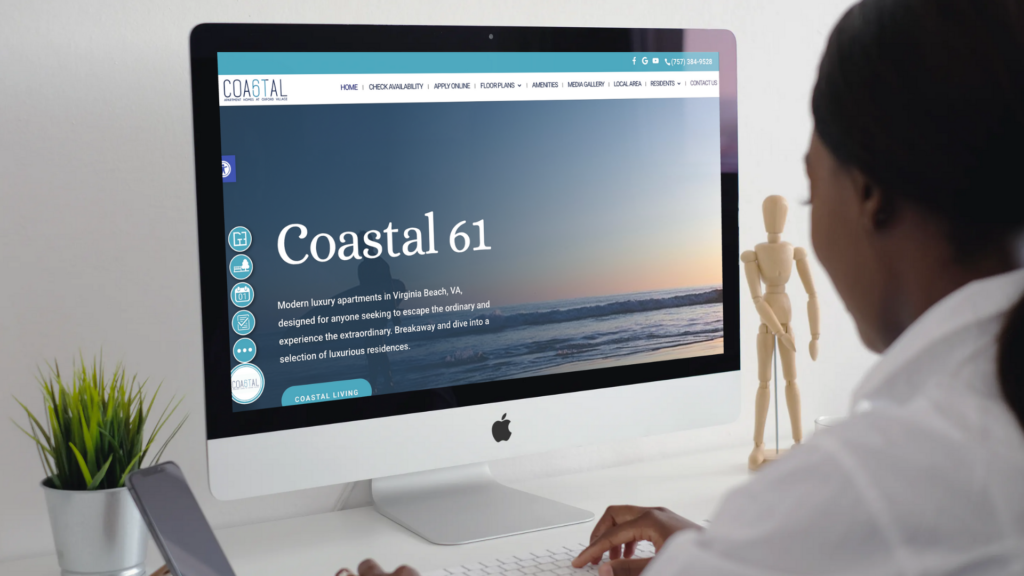 Key takeaways
When putting the top real estate marketing trends to good use, agents can attract clients with their own personal brands and expertise while leveraging the size and strength of the real estate franchise in support of the buyer and the renter.
These are the top takeaways from the real estate marketing trends surveyed:
 Agents are building their own brands. Support entrepreneurially minded agents as they build their own personal brands.
Agents are seen as industry experts. Position agents as industry leaders and local experts to earn the community's trust.
Creative tech is essential for closing deals. Embrace the right tools and technologies to improve the customer and agent experience.
Sleek marketing becomes an expectation. Stand out with top-quality print and digital marketing materials.
Agents are shifting toward selling a lifestyle. Focus on marketing a lifestyle and remember, it's all about "love and dreams" rather than "walls and beams."
Design plays an essential role in the buying process. Don't forget about the impact great design can have in winning over real estate buyers.
Open Doors & Close Deals
Connect with GREENstick today and discover how our software and strategy can help your real estate business open doors and close deals.
CONNECT WITH US