Why is a business reputation important?
Research shows 88 percent of people say they read reviews before making a purchase decision. It's now the first step in the modern customer journey. Without a positive online reputation, people will likely turn to the more highly regarded competitor down the road with similar products and services. 
It's not enough to have a great product or service–consumers want to buy from a business with a great reputation. An active social media presence, shiny customer reviews, and a strong search engine optimization (SEO) presence help a business stand out from the rest. 
On the flip side, if people have a negative perception of the business, they're not likely to purchase. They may write negative feedback on a public review site, effectively damaging other consumers' future impressions about the business. Keep reading for details of how to build and improve an online reputation.
What Affects A Business's Online Reputation?
1: Being found online where your customers are looking
Consumers won't become loyal customers if they can't find the business online because that's where 97 percent of people are looking to learn more about a local company. This makes having correct, consistent online listings a vital first step in improving online reputations. It may seem pretty simple, but you would be shocked to learn the number of businesses without online listings, or worse, outdated ones.
2: Reviews help customers choose your business over the competition
There was a time when direct word-of-mouth was the best way to spread opinions about a business. Now, it all happens digitally, in the form of online reviews. Research shows 81 percent of consumers do their research online before making a purchase, and online reviews are one of the quickest ways to gather information about a business.
3: The business's response to those reviews
Just as important as those customer reviews are how a business responds to them. Following best practices for responding to reviews, good and bad, is an often overlooked aspect of managing and improving reputations. But, letting a negative review fester without acknowledgment can be detrimental to a business's reputation and may give the impression that they clearly don't care about remediation.
4: A consistent online presence
A business's online presence should be consistent across their website, review sites, social media, and Google Q&A–really anywhere they're communicating with current and potential customers. Maintaining an online presence means posting on social media, responding to customers on social media and Google Q&A, maintaining a website, and responding to review timely.
5: What others say about a business online
As Warren Buffet famously said, "It takes 20 years to build a reputation and five minutes to ruin it." Businesses need to be just as much on the defense as the offense when it comes to managing online reputations. Business owners need to be vigilant when their business and employees are mentioned online as the internet is a wide-open space where anyone can express any opinion on social media and news sources. Snuffing out negative stories and promoting the positive ones is an essential part of reputation management.
5 Ways To Improve Your Business Reputation With GREENstick
Once your business has received a few Executive Reports and seen changes to the Review Grade, it's time to assess how you got there. Did the grade drop because the industry average for the number of review sources is now five instead of four? Or, is the sudden boost due to the influx of new reviews from last month's campaign. If your business sees a few more C and D grades than you like, consider these ways to boost ratings for the next Executive Report.
1: Ask for reviews: The most tried and true way of boosting your Review Grade is by simply asking customers for reviews. A total of 70 percent of your customer base is likely willing to leave a review if asked. You can request reviews via a website, through email, a text message, or right in-store using Customer Voice Pro. As the ideal complementary solution to Reputation Management Pro, Customer Voice Pro is a reputation-building tool that gives your business the ability to request customer reviews. A simple link sends them directly to the sources you wish to be reviewed on.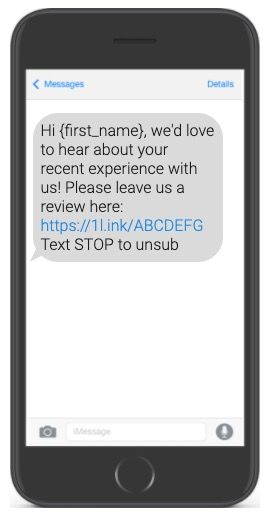 2: Create a review station: If your business operates a brick-and-mortar location or is a service-based business, the Mobile Kiosk feature in Customer Voice Pro allows you to ask for customer feedback right at the point of sale—when customers are most likely to submit a review.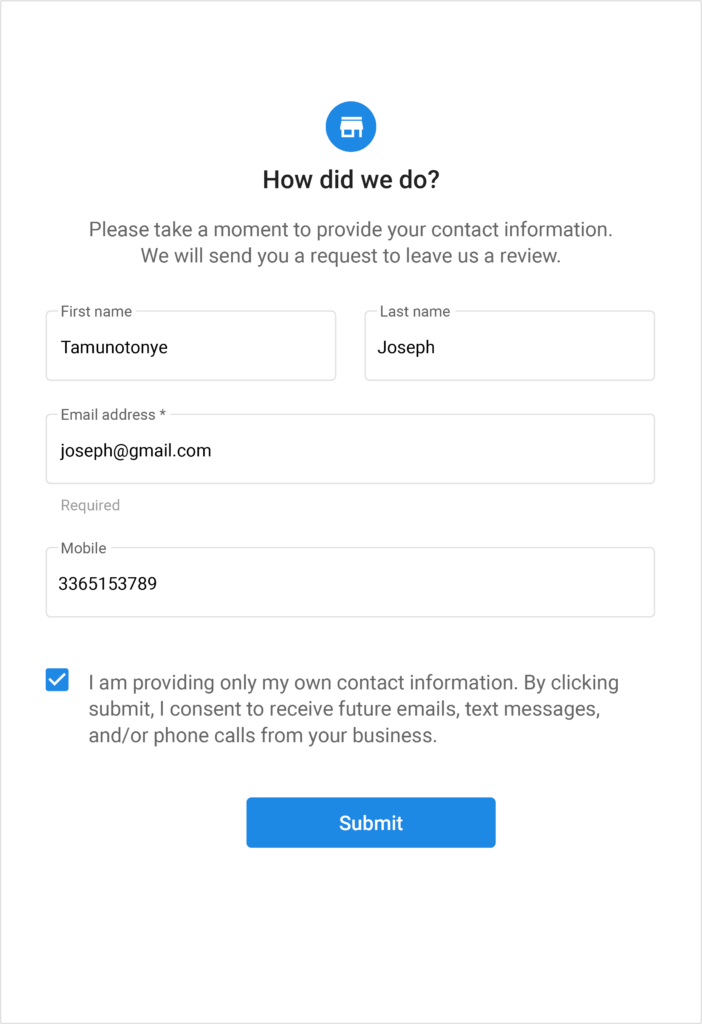 3: Embed an email signature: Think about all the times your business sends emails from your business's branded address. What if every time you sent an email, you were passively encouraging customers to review your business? Yet another feature of Customer Voice Express and Pro, the email signature widget, does just that.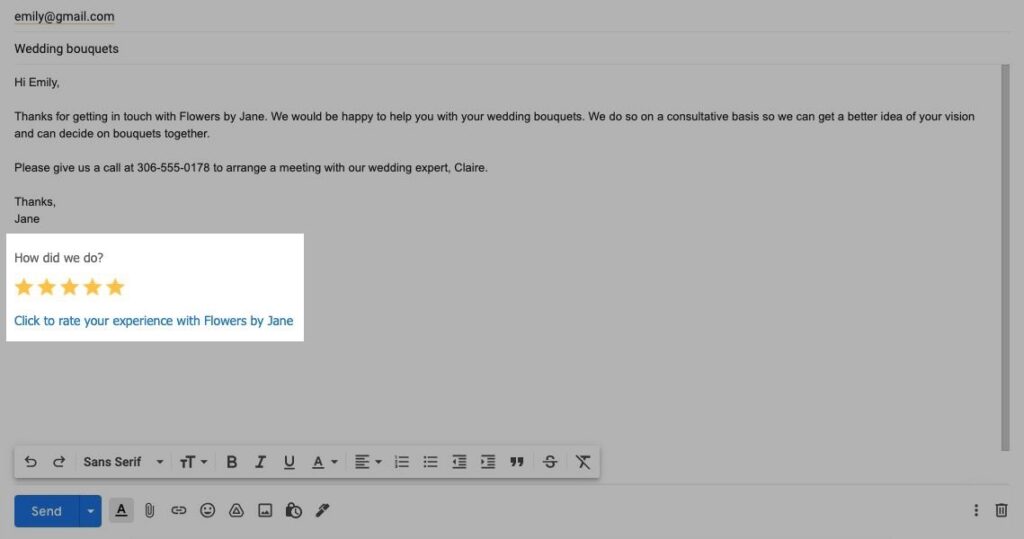 4: Respond to reviews: This one might not seem obvious, but responding to negative reviews can impact future reviews a business receives and even encourage the reviewer to change the heart. Moreover, most customers expect a response to their reviews, and one in four expect a response within three days.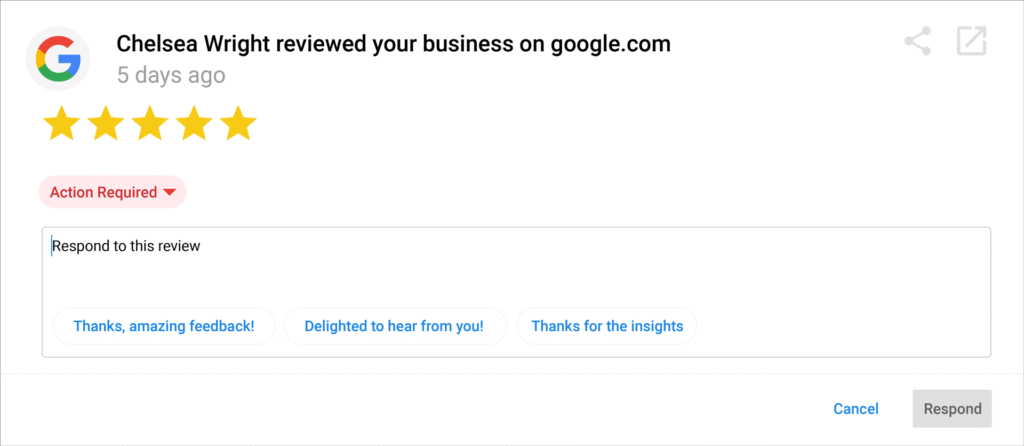 5: Improve the business with real customer feedback: This tactic takes time to pay off, but when it does, the gains are exponential. The reviews that businesses receive are not just a vanity metric but actually hold golden nuggets of insight into their customers' thoughts, feelings, and opinions. Using Insights, powered by Google's natural language processing, Reputation Management Express, and Pro does the heavy lifting, sifting through your business reviews and unearthing the most commonly used keywords and how customers describe those keywords. What you're left with is a wealth of information into how customers perceive the business, what they love, and what needs improvement. Use these insights to drive business improvements, which in the long run, will result in happier customers and an improved reputation.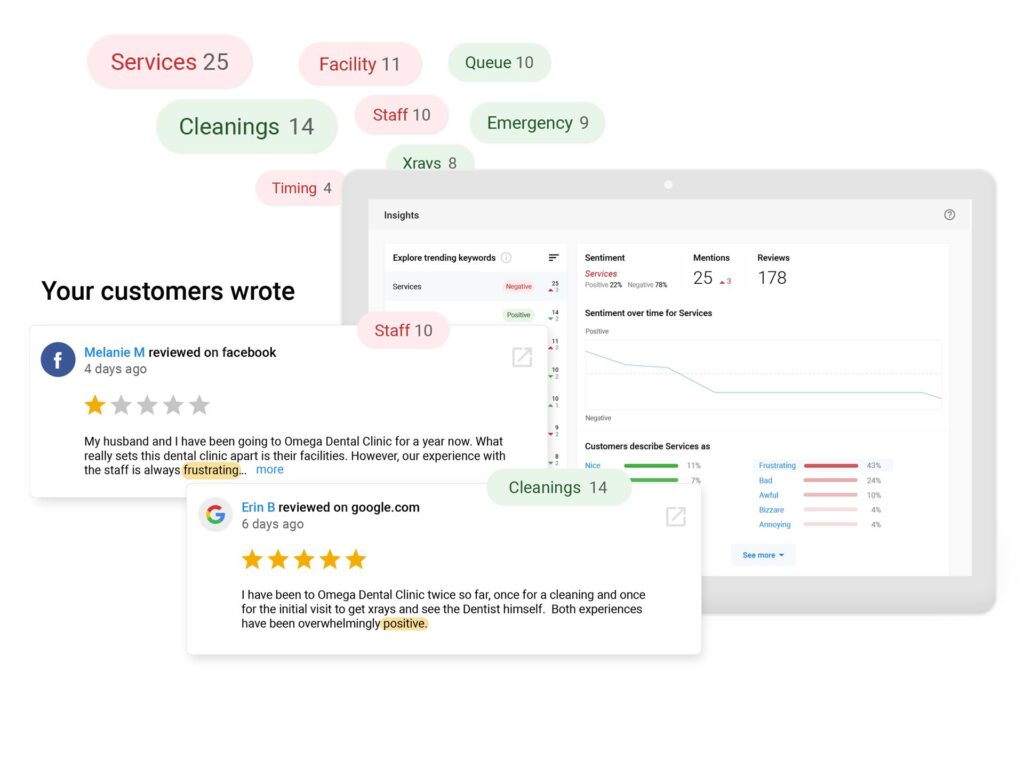 Let's Wrap It Up
A solid online reputation is a must, but it can seem impossible to affect all the channels a business needs to monitor and the lawless land that is the internet. Local businesses often look to an expert for help in getting a handle on their online reputation.
GREENstick has the tools to help, including the Review Grade that provides a simplistic way to quantify a good reputation and helps show proof-of-performance over time. It's a standard component with Reputation Management Express or Pro and is available to all GREENstick Business App subscribers. Not a subscriber yet? Click on the link below to sign up to GREENstick for free and start taking control of your online reputation.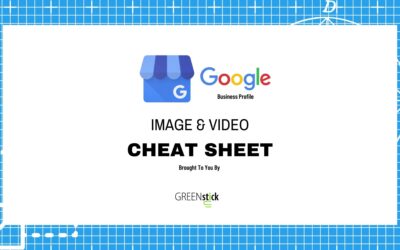 There's confusion around how to properly format images on your profile, how to remove user-generated content, and much more. We're going to answer these questions in this article, so follow along to learn more!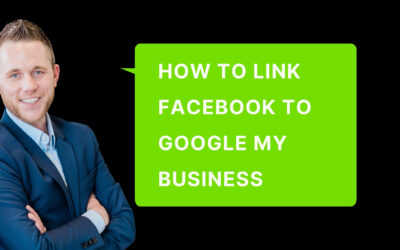 Are you one of the 90 Million active business owners using Facebook Business and need to link it to your Google My Business? In this article, I am going to show you how to link Google My Business to your Facebook Business Page.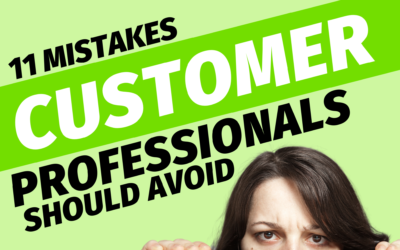 Research shows 86 percent of buyers will pay for a better customer experience. It is a purchase consideration that overtakes price and product features as the key brand differentiator, according to SmartKarrot. Keep the customers you already have and attract more...