Overview
This article will discuss the impacts of local SEO on the overall online performance of The Masonry Apartments in Richmond, Virginia. 
This apartment community boasts an all-inclusive lifestyle. The Masonry prides itself on providing a combination of historical heritage and modern living. 
Challenges
This community mentioned they had not done SEO in the past. This means as much as their expectations were not based on existing comparisons, it was still important that their SEO campaigns would see a return on investment. 
In terms of keywords, at the very beginning of the SEO campaign, this business did not have relatable keywords ranking on the first page of Google search results. The majority of keywords for The Masonry were on the fourth and fifth pages of the search results across Google, Yahoo, and Bing. 
This business also did not have enough online visibility in terms of local business citations. The means they did not have enough pages linking back to their website or backlinks. 
The Masonry Apartments was faced with another challenge. Its rebranding from Shockoe Valley Heights in May of 2020 caused a dip in its recognizably and overall visibility. 
Strategies 
When partnering with The Masonry team, we came up with three main focuses for our SEO strategies to improve the business's online presence. 
Since this business was mostly focused on attracting new renters located locally, research into more geo-targeted keywords made the most sense. This would enable The Masonry to reach potential renters located nearby, who were more likely to convert than those relocating from out of state. 
The second strategy for this business was to optimize its on-page content. This includes several steps, including ensuring the researched keywords were incorporated well into their website's copy. We also had to ensure that the various intents of their pages were explicit while maintaining identified word counts. 
These measures both satisfied Google's algorithm and improved the user experience for their website. 
The third strategy addressed the lack of backlinks. We aimed to improve the website's link building and local citations. These accomplished a couple of things: established their pages as a credible source of information in its field and improved the apartment community's overall online visibility.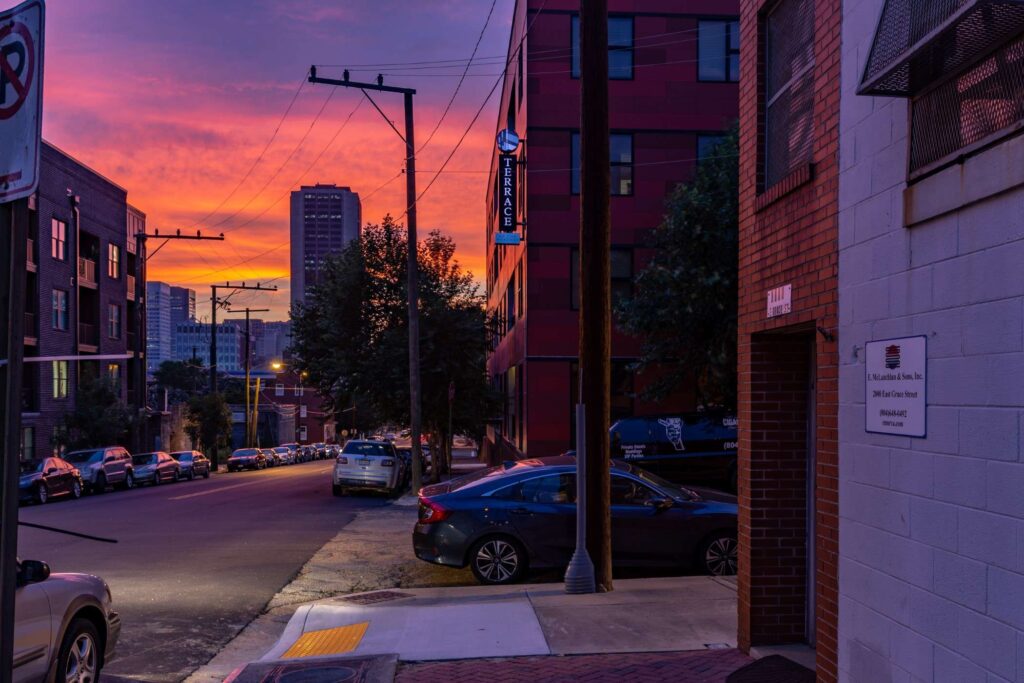 Results
Despite the company's rebranding efforts that began in May 2020, there have been significant improvements in their overall online presence, specifically in their organic search performance, page authority, keyword rankings, and backlinks.
In the past 12-months (May 2020 to May 2021), The Masonry Apartments showed improvements in their impressions and average search position. The total number of website visitors from Google organic search climbed up to 29,107 visitors. 15,779 were new, first-time website visitors.

Masonry's average keyword position also showed noticeable improvement during the past 12-months – from 21 to 11.
According to internal crawling, the company's keyword rankings showed significant improvements in the span of their campaign. Their service-related keywords jumped from appearing on the 4th and 5th pages of Google search to the 2nd and 1st pages. Their brand name also now appears on the 1st page.
The company's backlinks also increased from May 2020 (when they rebranded) up to February 2021.
In May, they had fewer than 50 backlinks. This increased to just shy of 120 in May 2021.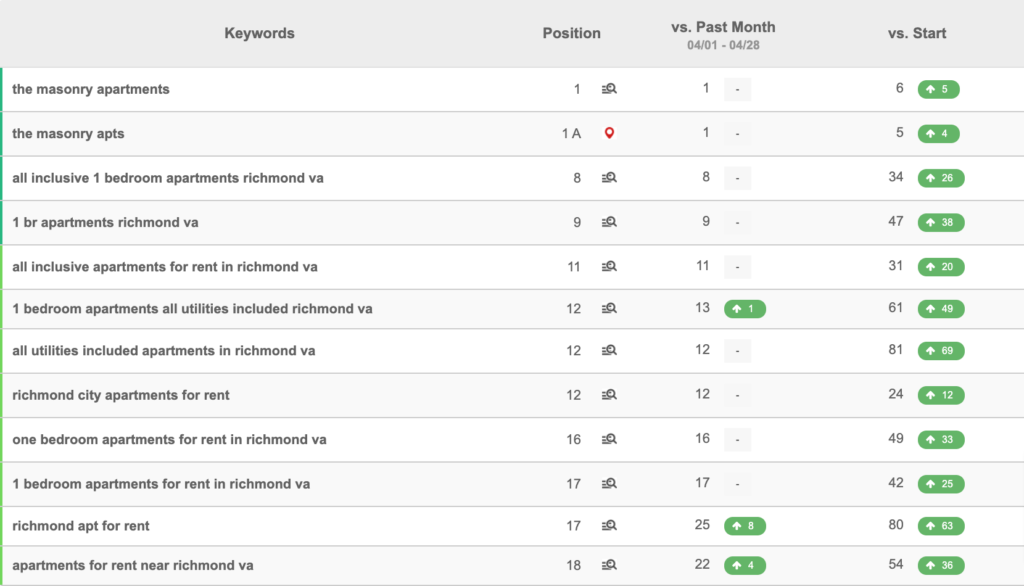 Despite this beginning The Masonry's first foray into SEO and rebranding, the website increased its organic search performance, keyword ranking, backlinks, and authority. Plus, as of May 2021, The Masonry Team reported 98 percent occupied and has a healthy waitlist of future customers. 
This means their campaign has been effective, and this team is well on the right track! 
Visit our SEO page to learn more about GREENstick's services today and start ranking your business website on page 1 in search!