At GREENstick Marketing, we love our customers. And because we love them, we're excited to announce that we are now providing online scheduling for all of our customers at no additional cost! That's right – whether you're a small business or a Fortune 500 company, you can now take advantage of our online scheduler and save time booking appointments with us. So what are you waiting for? Login to your account and give it a try today!
Online scheduling software has become essential for businesses that rely on meetings to grow revenue. GetApp's recent report found that 94% of customers would choose a service provider over a competitor if online scheduling were an option. Online scheduling allows for greater flexibility and convenience when booking appointments. Customers can book appointments around their busy schedules, without having to wait on hold or work within the business's limited availability. In addition, online scheduling provides businesses with valuable insights into customer behavior. Businesses can track cancellations, no-shows, and late arrivals to better understand customer needs and optimize their schedules accordingly. As a result, online scheduling has become a critical part of customer outreach for businesses of all sizes.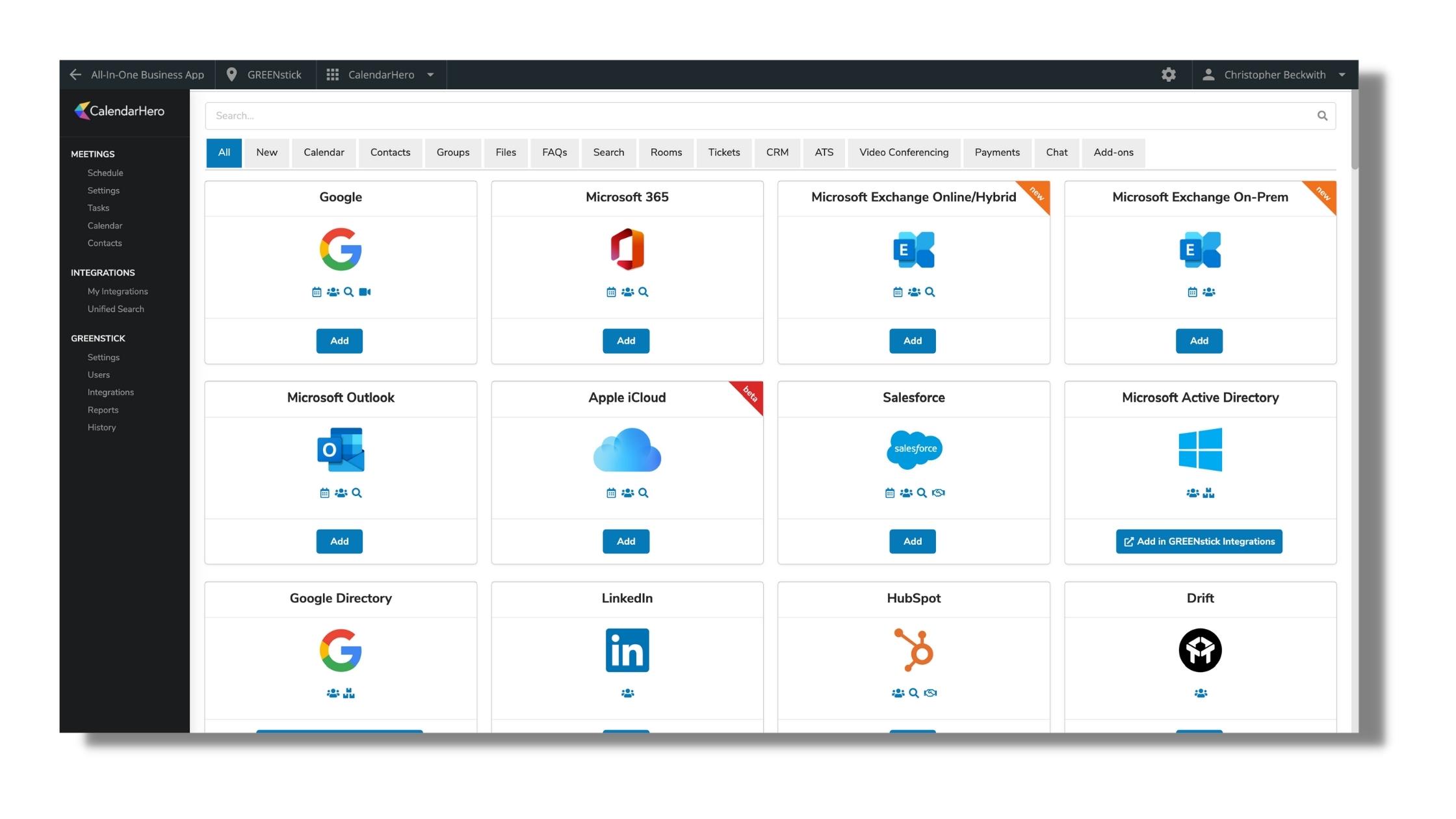 CalendarHero is an advanced meeting and appointment scheduling automation platform. Whether you're meeting in person, over the phone, or hosting a session on Zoom — CalendarHero helps businesses simplify scheduling and engage with customers faster. Using our intelligent scheduling technology, you can ensure your clients bring in more successful bookings, convert leads into appointments instantly, and never have to ask, "what time works for you?" ever again.
See how easy it is to schedule meetings with CalendarHero on your side. As a business, you want to provide reliable, efficient, and professional customer experiences, and CalendarHero gives you precisely that.
Automate Scheduling: Share your real-time availability, so clients can self-book appointments at times that work for everyone. Create custom templates to set and reuse preferred settings for video conferencing, availability window, invitee questions, and more.
Remote Friendly: Meet with leads and clients wherever they are. CalendarHero integrates with the world's best conferencing platforms, including Zoom, Google Meet, Microsoft Teams, and Webex. Time zone detection and language display options make it easy to schedule with anyone.
Group & Team Scheduling: CalendarHero's shared availability features make it easy for teams to schedule handoff meetings or book meetings as a group with prospects and customers.
Boost Conversions & Revenue: Connect with leads at the height of interest and automatically route them to the right team members to convert more prospects into meetings and revenue.
CRM Integrations: Accelerate your client's pipeline with powerful scheduling technology — CalendarHero integrates with leading CRM platforms to automatically log meeting activity and provide quick access to deal information.
Accept Online Payments: Let customers book and pay online. CalendarHero integrates with Stripe, so your clients can process payments with their bookings and automate refunds with cancellations.
Reminders & Notifications: Keep meetings top of mind — help your clients reduce no-shows with automated invitee reminders and instant notifications whenever an invitee books, reschedules or cancels a meeting.
Task Management: Manage and track scheduling progress in CalendarHero. Meeting creators can quickly reschedule, cancel, accelerate meeting requests, edit attendee lists, and more.