December 2020 Product Insider
SMS Messaging and My Scheduler Are Available For All Customers In The Green Stick Marketing App!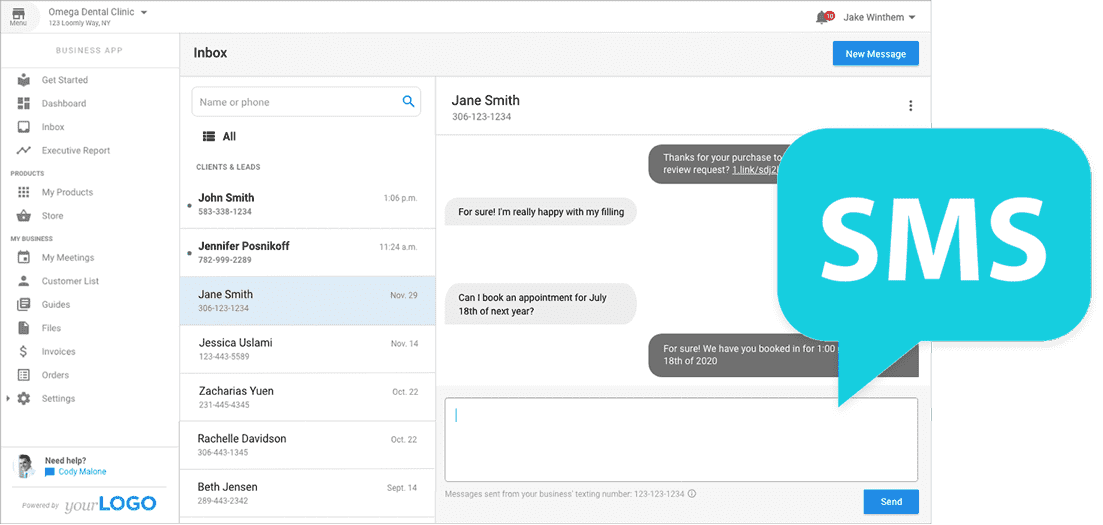 SMS Messaging in Marketing App
We are excited to announce on December 18th, 2020, your business now has the ability to claim a local number and SMS message your customers using Inbox in the Green Stick Marketing App. 
Why Provide SMS Messaging To Our Customers? 
SMS is a top method of business-to-customer communication; in fact, 85% of customers prefer receiving text messages over a phone call or email. With this new feature, your business can communicate with your customers in their preferred method – and save time calling or sending emails to customers.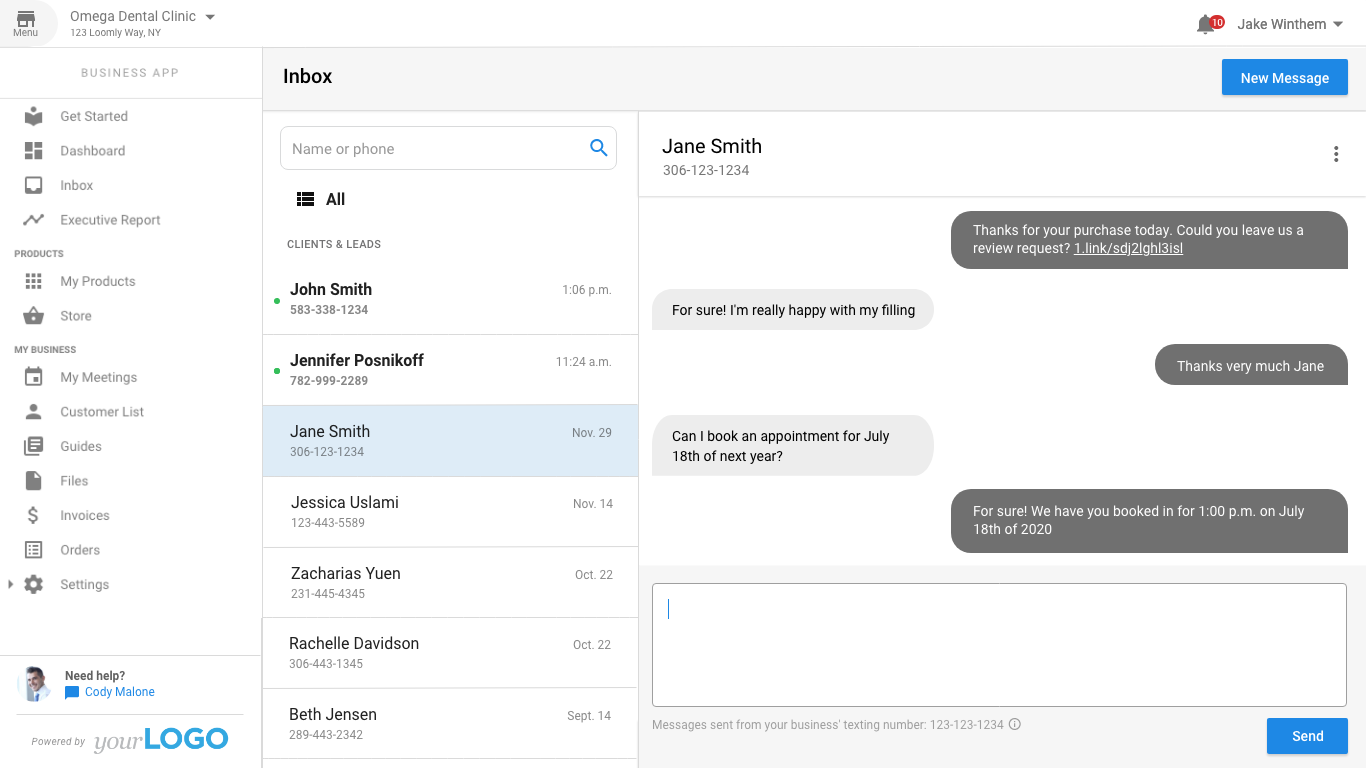 How Does SMS Work And How Much Will It Cost?
On December 17th, 2020, SMS in Inbox will be auto-enabled for all Green Stick Marketing customers within their Marketing App account. The Inbox tab in Business App will have a new option to Send an SMS Message. Once customers click the CTA and send their first message, a local* SMS phone number will automatically be assigned to the business account. A business can either search for an existing contact or create a new one from the SMS screen. The business must tick a checkbox that ensures the SMB is allowed to reach out to the contact. Once a business begins sending SMS messages to their customers, all conversations will be kept within the Inbox.
SMS in Inbox will include a free tier for all customers. This gives our customers the opportunity to try out SMS in Inbox, see the value, and upgrade to a paid tier. For the first release, only the free tier will be available. Paid tiers with prices will be available early next year (2021).
FREE TIER INCLUDES
100 Outbound SMS Credits
Unlimited Incoming SMS Credits
Unlimited Unique Conversions
CURRENT LIMITATIONS
Businesses cannot yet receive cold-inbound texts. 
MMS is not yet supported. 
Daily Spam Limits.
Privacy.
What Can My Business Use SMS Messaging For?
Appointment Confirmations
Delivery Notices
Order Confirmations
Pricing And Quotes
Answering Customer Questions
Update Customer Information
COVID-19 Screening
Safe To Enter Business 
And Many More!
How Your Business Is Assigned A Number
When using Inbox Messaging for the first time, the business will be automatically assigned an SMS number. The app will attempt to get a local number, based on the business profile address. If no local numbers are available, a number from a neighboring area in your city will be assigned. 
Will I Be Charged For This?
No! Green Stick is providing no-cost use of SMS messaging in Inbox to our early adopters. Full transparency: Our plan is to restrict free sent messages to 100 per month, with the option to purchase additional messaging tiers.
Meeting Scheduler Comes To The Marketing App
Meeting Scheduler is a FREE addition to Marketing App. Users can set up booking links, sync meetings with Google Calendar, set their availability, and more. It allows our customer's clients to find times that work for both of them, removing much of the tedium of booking meetings.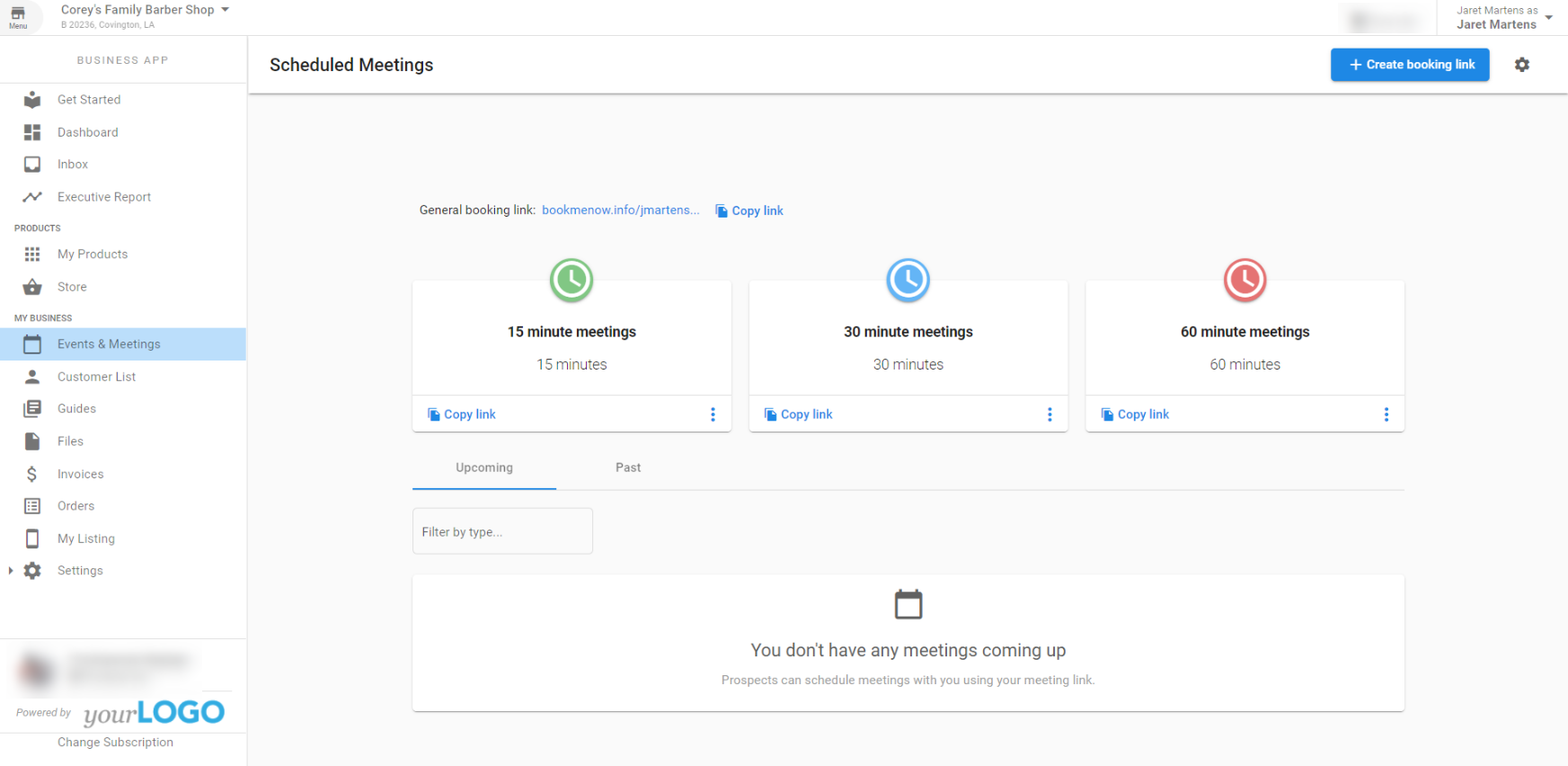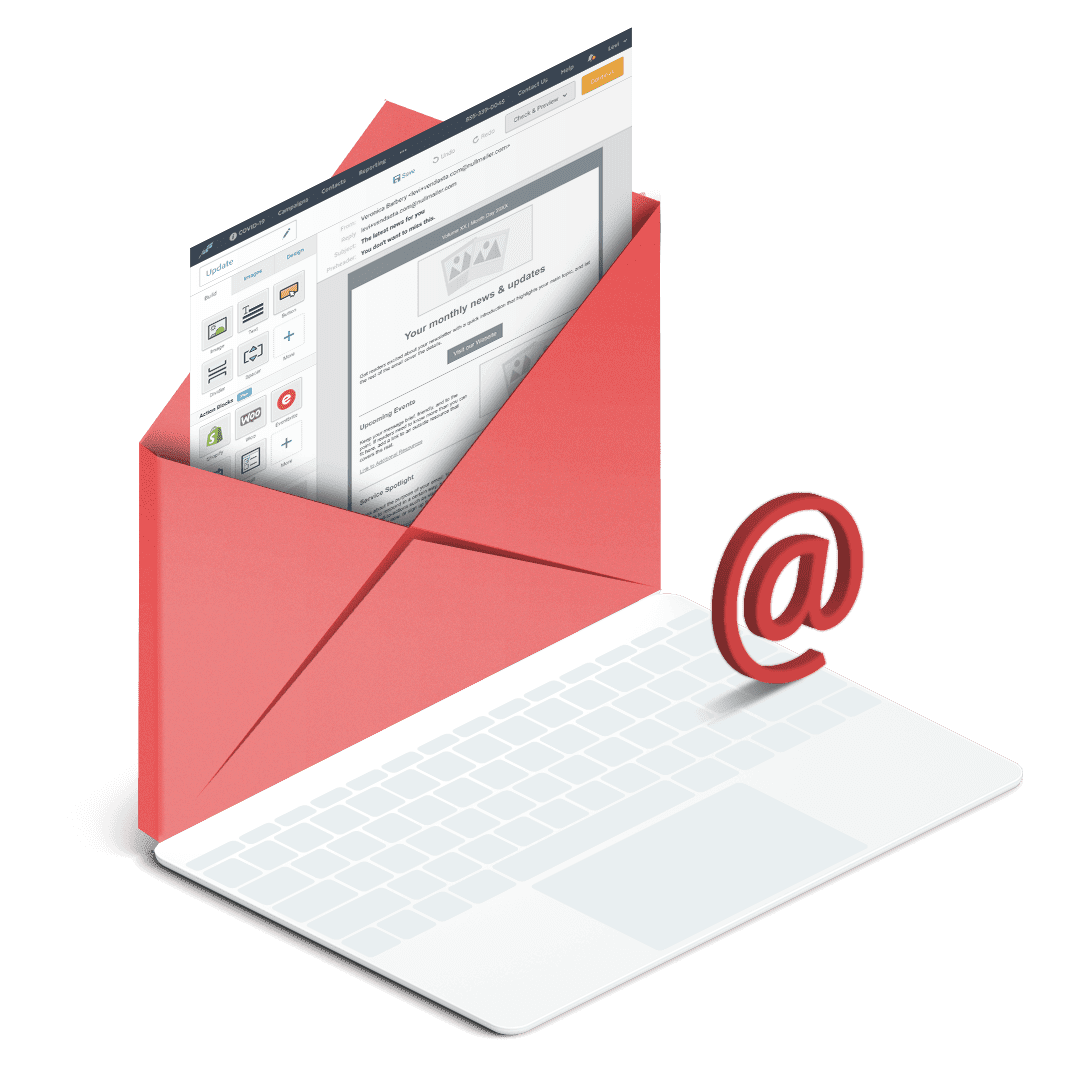 Why Does It Matter And How Does It Work
Booking meetings can be tedious. First, you have to find a time that works well for all parties, then communicate back-and-forth to make sure nothing goes awry. There's software that helps with this, but many are expensive and don't tie into the software already in use. And that doesn't even cover the overhead of sending out reminders and tracking existing appointments to make sure they aren't missed. We're exhausted just thinking about it.
Website PageSpeed Improvements
Green Stick's Website product has introduced richer PagePeed data to the dashboard. Users are not able to see a trend of their website's page speed over time and, at a glance, understand opportunities to improve it. This additional PageSpeed data will help business owners and marketers understand the impact of any recent site changes.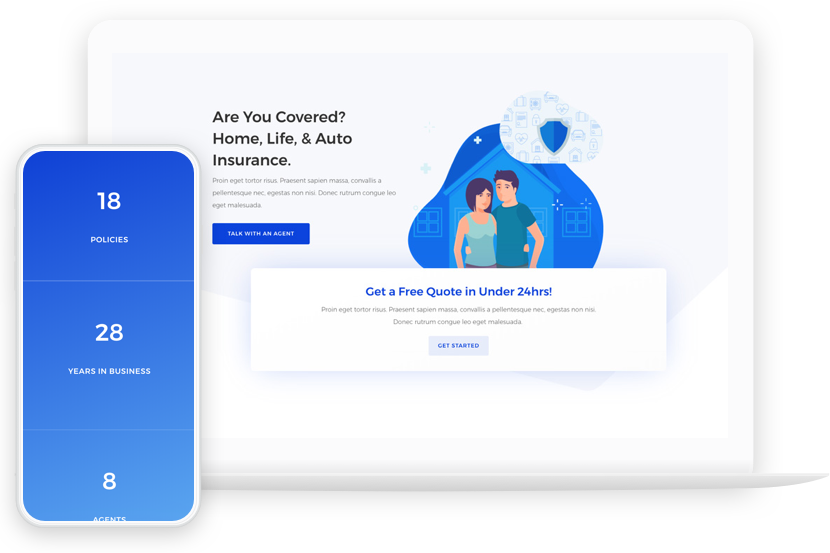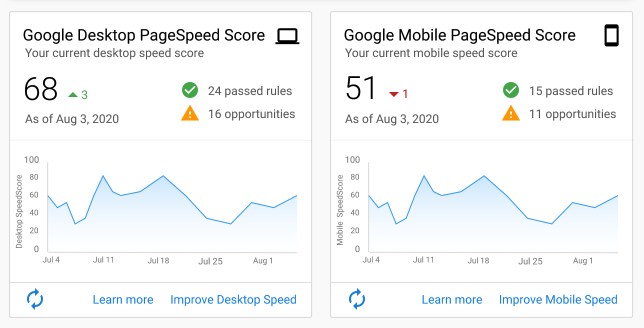 How Does It Work?
PageSpeed scores are measured weekly for both desktop and mobile; if a user wants to see an updated score, they can do so by clicking the refresh button in the bottom left corner of the card.
If a user clicks to Improve Desktop or Mobile Speed, they will be taken to Google's PageSpeed Insights in another tab. From here, a user can dig into what is causing their site to receive its score and what to change to improve it. When a user clicks to Learn More, a Google article will open in a new tab informing the user why page speed is important. If the website has recently been created, the trend line will not appear as there is not enough data to support it.
Login To Marketing App Today!