Kickstart Your Growth Acceleration In 2021!
Green Stick helps business owners and marketers win by giving them a head start into 2021 with our biggest collection of Marketplace promos to date!
Start the new year with a bang–READY, SET, GROW!
Top Three Must-Wins For 2021
SEE YOUR BUSINESS REVENUE ACCELERATE FASTER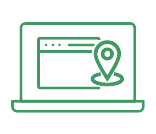 BE HEARD
Put your brand in the spotlight and cut through the noise by engaging your customers through different communication channels: email, direct mail, social, and content.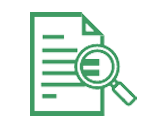 BE SEEN
Stay on top of your website performance and make sure you are seen and that leads are flowing through. Now more than ever, it's important to have a strong online presence!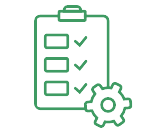 TRANSACT NOW
eCommerce is now a must-have for any business. Green Stick is here to help businesses create an online store, open 24/7, and help drive sales through this "new normal" channel.
HEAD START SPECIAL OFFERS FOR YOUR BUSINESS
BE HEARD
Get customers engaged through email and direct mail campaigns, social and content
HEAD START OFFERS
BE SEEN 
Drive qualified traffic to your website and get more leads.
HEAD START OFFERS
TRANSACT NOW
Transact immediately with eCommerce.
Are you ready to get a head start in 2021?
The Latest Marketing Tips
Kickstart Your Growth Acceleration
HOW IS YOUR BUSINESS PERFORMING ONLINE?
The Snapshot Report is award-winning marketing needs assessment that arms business owners and marketers with automated insights into a business's online marketing performance. These insights make for powerful and persuasive sales pitches. Use the Snapshot Report to get a head start on your 2021 business growth,  and identify gaps in your marketing, and get expert recommendations to optimize performance.
Head Start Offers End: March 31, 2021