In Carmel, Indiana, a privately owned property management and development company, has provided quality multifamily housing since 2019. When PRAXM first began their SEO campaign with us in January 2020, the portfolio of six apartment communities located throughout the mid-west had '0' keywords ranking well on Google. They signed up for SEO to get even more traction on their new lease-ups offering brand new luxury studios, one-, two-, and three-bedroom apartments for rent.
GREENstick laid a strong foundation for each community's SEO campaign in the first month of service by auditing and optimizing their websites. We adjusted title tags, meta descriptions, H1 tags, and alt image tags so Google could crawl and index each website.
After that, we worked with our client on dedicating new pages for the different floor plan types each community offered and created custom content for each webpage. Rather than a generic services page, we had dedicated pages for studios, one-, two-, and three-bedroom apartments. By doing so, each property was able to gain more attention from Google, Yahoo, and Bing.
After completing audits and laying a strong foundation, GREENstick began focusing on our article engagement, website bookmarking, custom blog publications, and classified business listings.
Now, there's more to SEO than audits, meta-data, link building, and optimized copy. Our client's online reputation and social media presence also played a big role in the success experienced over the past 2-years.
Using the GREENstick Social Media Pro App, PRAXM was primed to promote their products and services and start a conversation about current residents' experiences – namely reputation management. PRAXM then opted into GREENstick's Reputation Management Pro App for free as part of a larger digital bundle.
GREENstick's Reputation Management solution allowed PRAXM to manage and monitor every aspect of their online reputation–from reviews and mentions to listings and social media, competitor insights, and more. "GREENstick's Reputation Management is the backbone of our digital marketing strategy at PRAXM," says Rebecca Collins, Director of Property Management.
Four months into each property's campaign, they began to dominate in their respective markets, allowing us to begin focusing on expanding their online presence into neighboring submarkets.
Here are all the performance highlights from this successful SEO campaign across six individual business locations. 
60 Targeted Keywords Ranking On Page 1 In Google, Bing, and Yahoo Search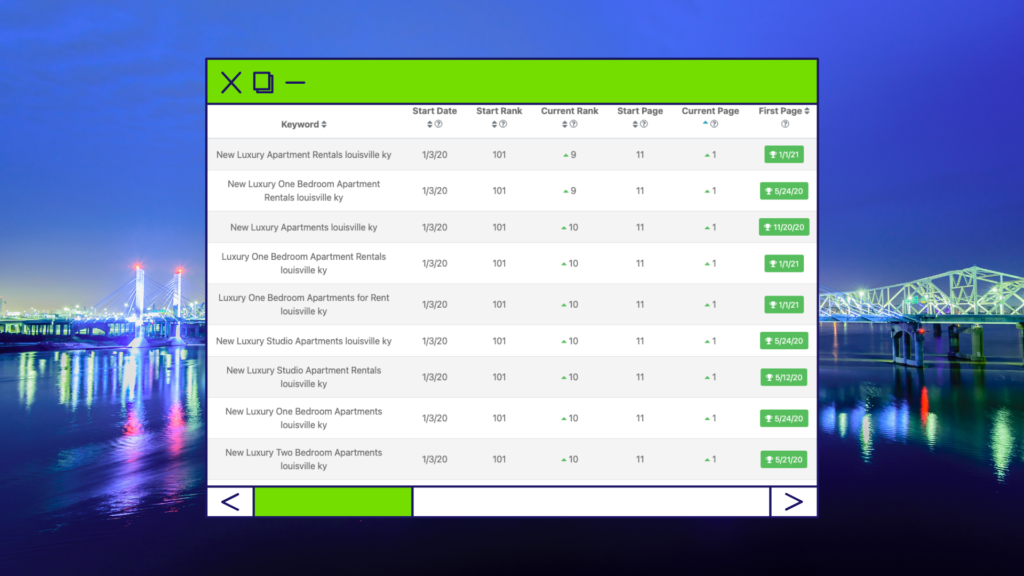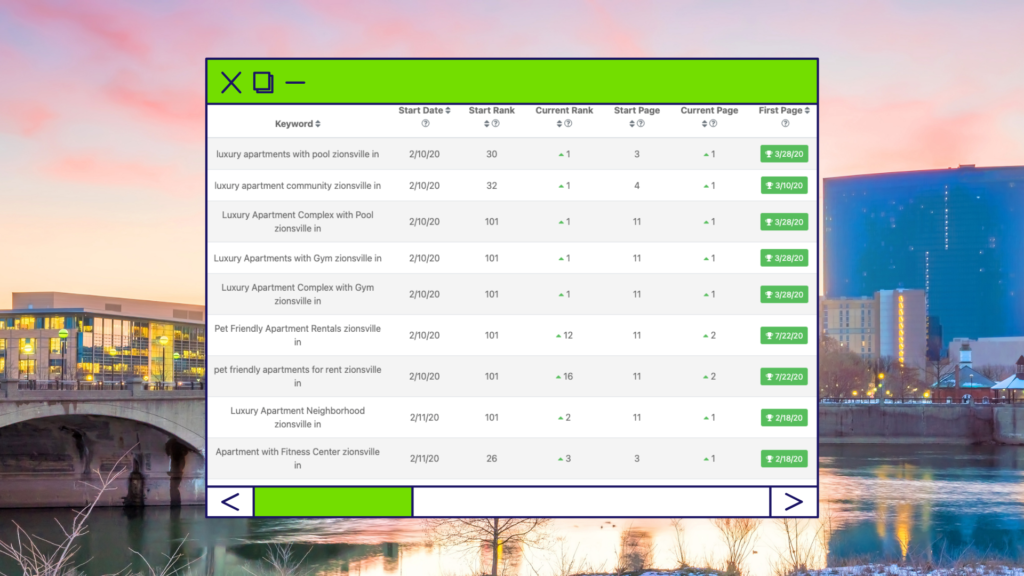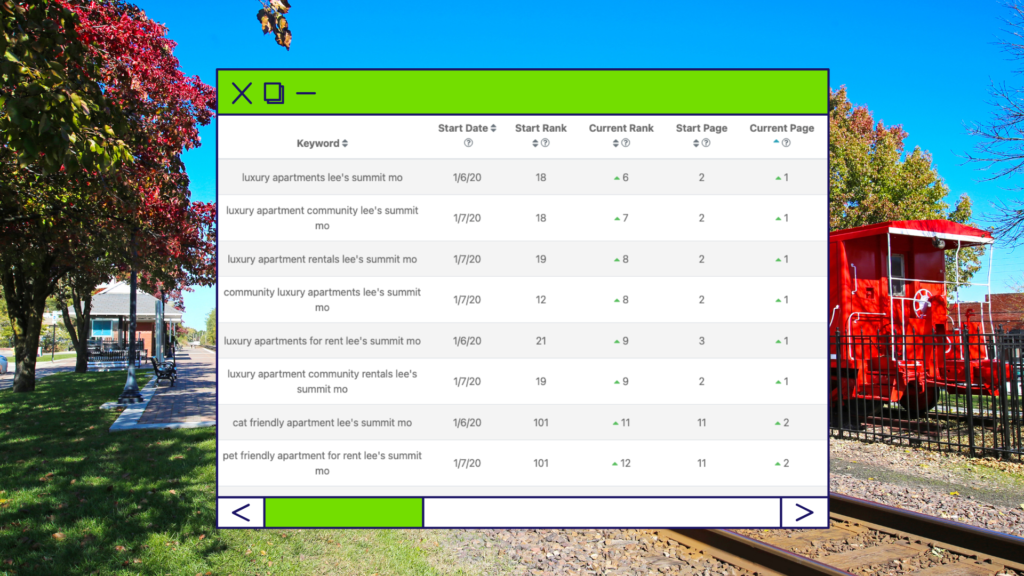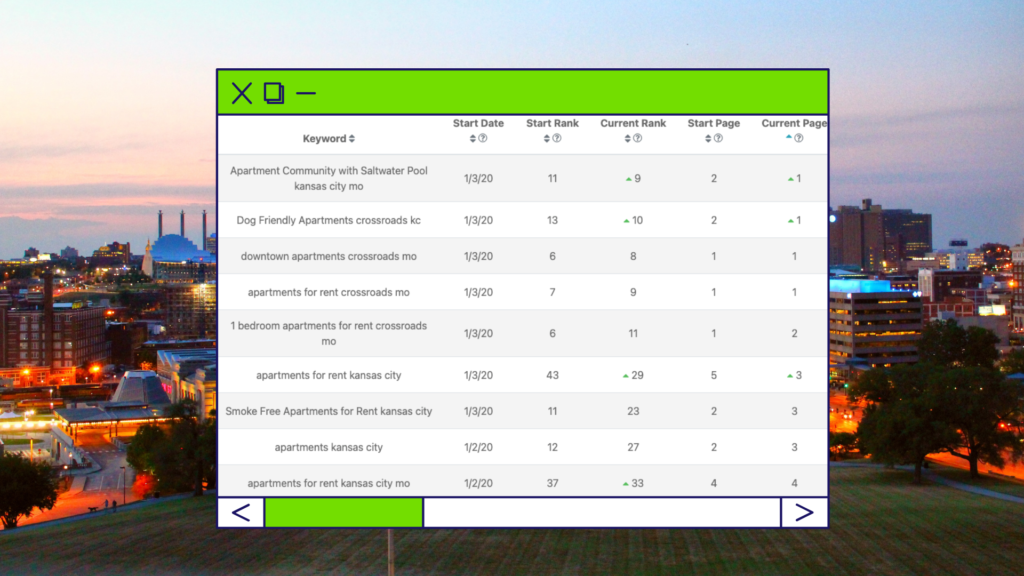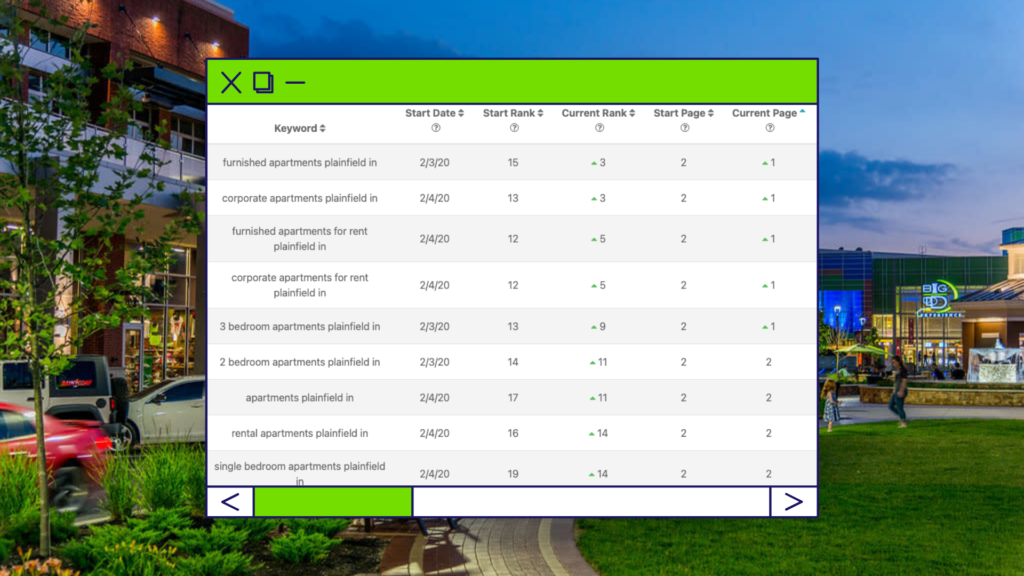 Half A Million Website Sessions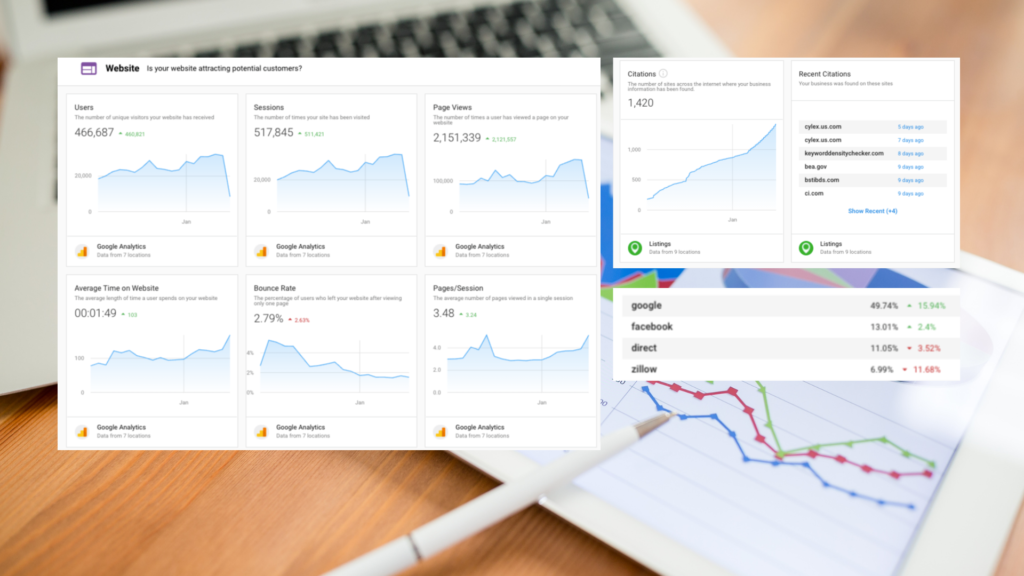 4.47 Average Star Rating Across All Review Sites
Search engines have caught on to the popularity of reviews and are now displaying them more prominently. So, if someone searches for your business, there is a chance that reviews from review websites could be displayed on the search engine results pages. In Google's markup—the annotated content that appears in search—of a company or product, business reviews and ratings can now be included in search results. In other words, when a user performs a search on Google, Google will find and possibly display review summaries from online business reviews and consumer ratings.
Below is an example of what successful reputation management looks like.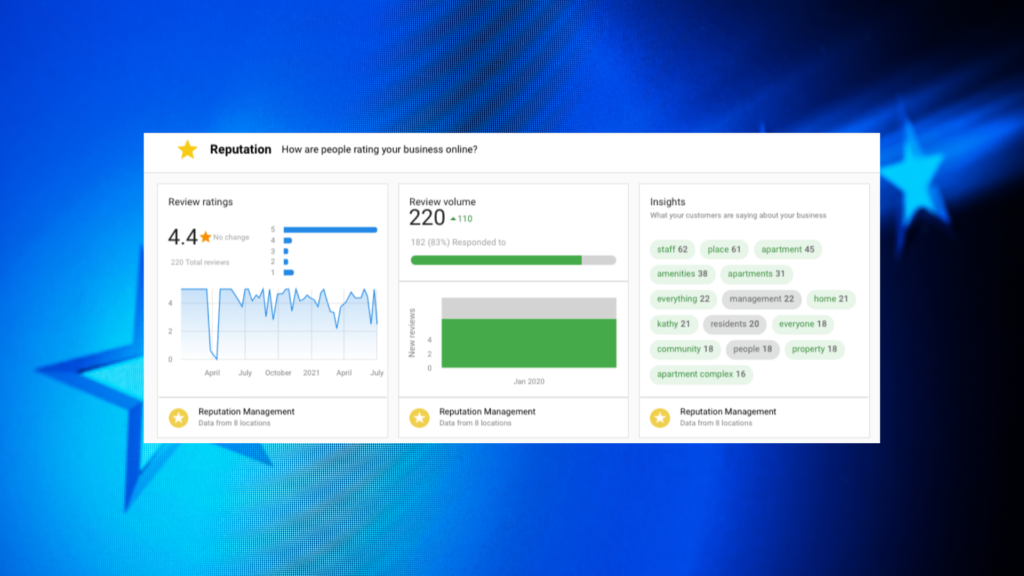 2 Million Google My Business Views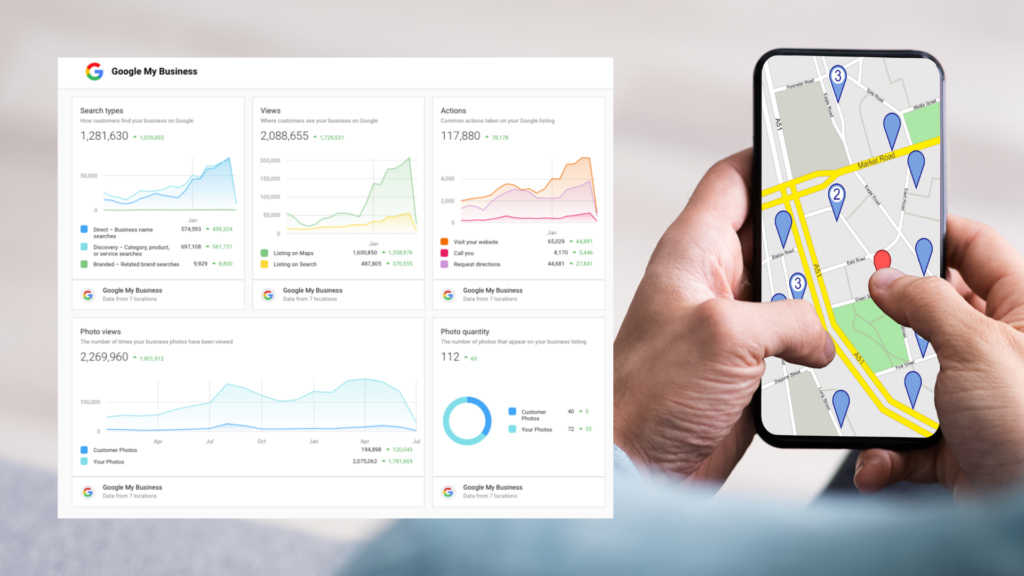 Over 700,000+ User Engagement On Social Media Sites