SMS Messaging in Green Stick App
Current customers have the ability to send SMS text messages from their Green Stick App!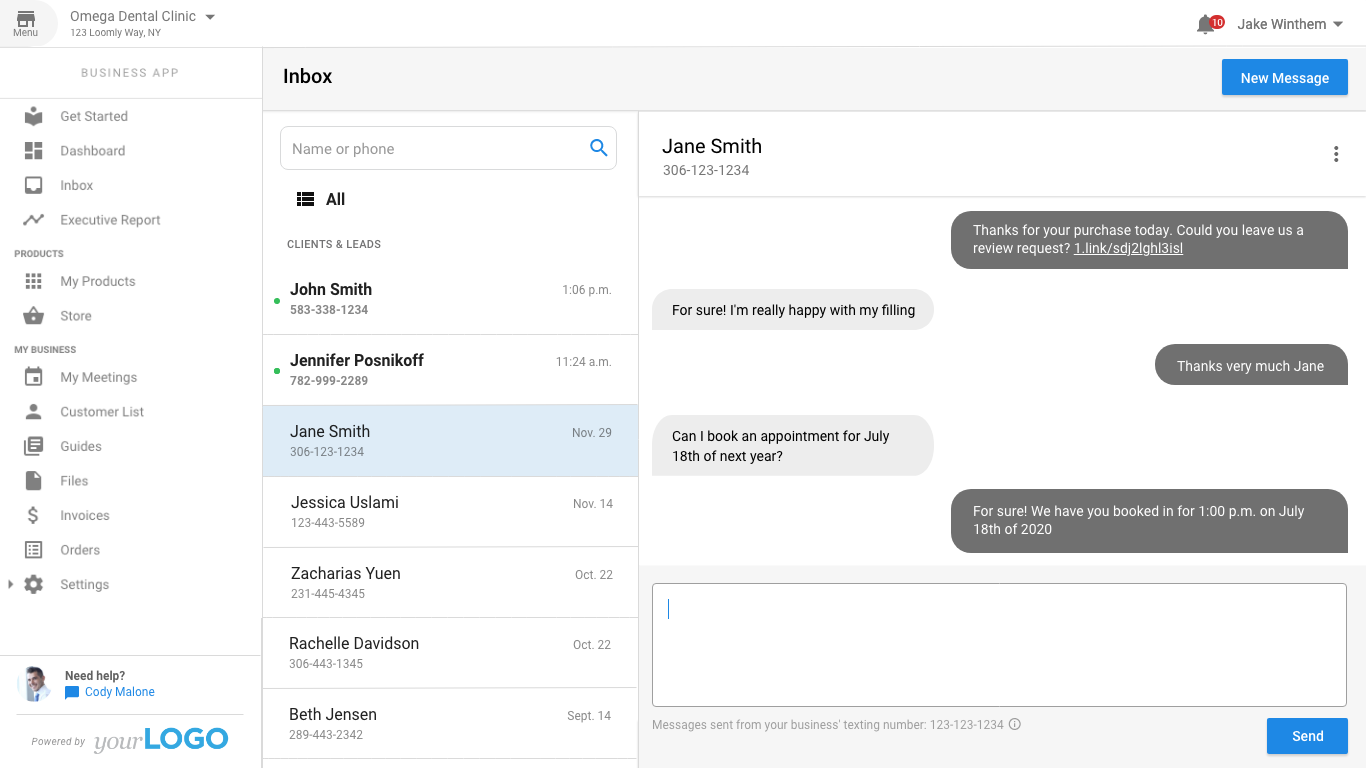 Why use SMS Messaging for your business?
SMS is a top business-to-customer communication method; in fact, over 85% of customers prefer receiving text messages over a phone call or email. With this new feature, your business can communicate with your customers in their preferred method–and save time calling or sending emails to customers.
How does SMS Messaging in Green Stick App Work? 
SMS is auto-enabled for all customers within their Green Stick App. This feature is found in the Inbox. Please contact us if you would like to disable this feature for your business location(s). 
The Inbox tab in Green Stick App will have a new option to Send an SMS Message. Once you click the CTA and send your first message, a local* SMS phone number will automatically be assigned to the business account. (*local, when possible. 
Customers can either search for an existing contact or create a new one from the SMS screen. The customer must tick a checkbox that ensures the business is allowed to reach out to the contact. Once a customer begins sending SMS messages to their customers, all conversations will be kept witin the Inbox.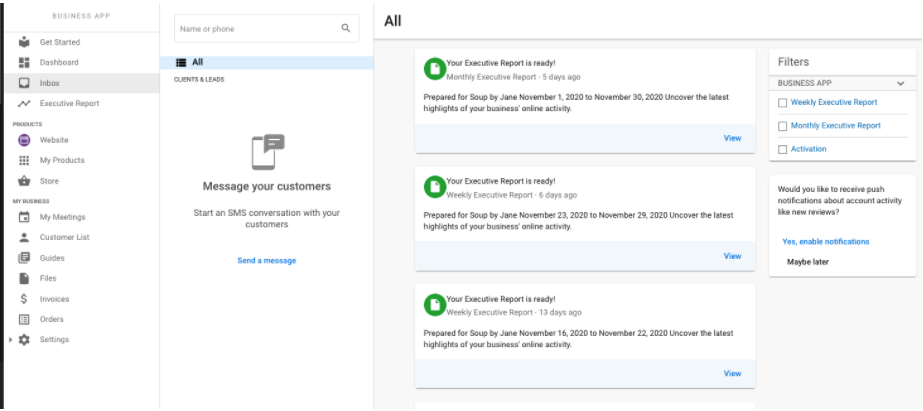 What is the cost of SMS Messaging? 
SMS Messaging is free! This allows our customers to try out SMS in Inbox, see the value, and upgrade to a paid tier. For the first release, only the free tier will be available. Paid tiers with prices will be available early next year. 
The free tier includes:
100 outbound SMS credits
Unlimited incoming SMS credits
Unlimited unique conversations
Current release limitations
Business cannot yet receive cold-inbound-texts: Currently, conversations must be initiated by the business. If someone cold-texts the business's assigned SMS number, this message will not appear in the app, and these messages will be lost.  Customers should not yet advertise their assigned number publicly. There is a warning in the app, besides the SMS number, about this. We will be adding cold-inbound message support very soon.
MMS is not yet supported. Users cannot send or receive picture or video messages. Any incoming picture or video MMS messages will be dropped.
Daily Spam Limits: There is a daily send message limit of 250, set by our texting provider for spam prevention. At this time, there is no indicator in the app interface of how many messages have been sent – this will be coming soon. Currently, only a warning message will appear when this limit is reached.
Privacy: All messages sent or received will be viewable by everyone who has access to the business's account. We've added an agreement that all users must agree to, before using SMS Messaging in Inbox, for transparency. In the future, we will be providing more privacy controls, to allow the end-business-users to better control who has access to their messages.
What can my business use SMS Messaging for?
SMS messaging can be applied to anything a business needs to contact their customers about. It can also be used as a communication channel for a customer to ask business questions or get support.
Topics may include, but are not limited to:
Appointment confirmations, updates, reminders
Delivery notices
Order confirmations
Pricing and quotes
Answering customer questions and providing customer support
Update customer information
COVID-19 screening
Safe to enter the business (due to COVID-19 restrictions)
And many more!
Frequently asked questions. 
How is a business assigned a number?
When using Inbox Messaging for the first time, the business will be automatically assigned an SMS number. The app will attempt to get a local number based on the business profile address. If no local numbers are available, a number from a neighboring area in your country will be assigned.
What do I do if my business didn't receive a local number?
Sometimes, no local numbers are available. In such cases, it is possible to get an 800-number assigned to the business. Please contact support for assistance with this.
Should my business publish my number publicly?
Not right now. At this time, it's not yet possible to receive cold inbound SMS messages.  This will be enabled in the coming weeks, so it'd be best to wait until this feature is released before a business shares its SMS number publicly. 
How will users know if their business has received a text?
New messages automatically appear live in the app for any user that has Business App open, page-reloading is not required. Users can also receive an instant notification email when a new message comes in, or a daily digest email. In the future, other notification types will become available.
What countries are supported?
Businesses located in USA and Canada can use SMS Messaging. This feature is not yet available in other countries.