What's changing?
On September 2nd, 2021, the navigation menu in Reputation Management Express and Pro will be improved. Items in the navigation menu will change slightly, however, all pages and features will still be accessible. Here's what the new navigation looks like and what's changed: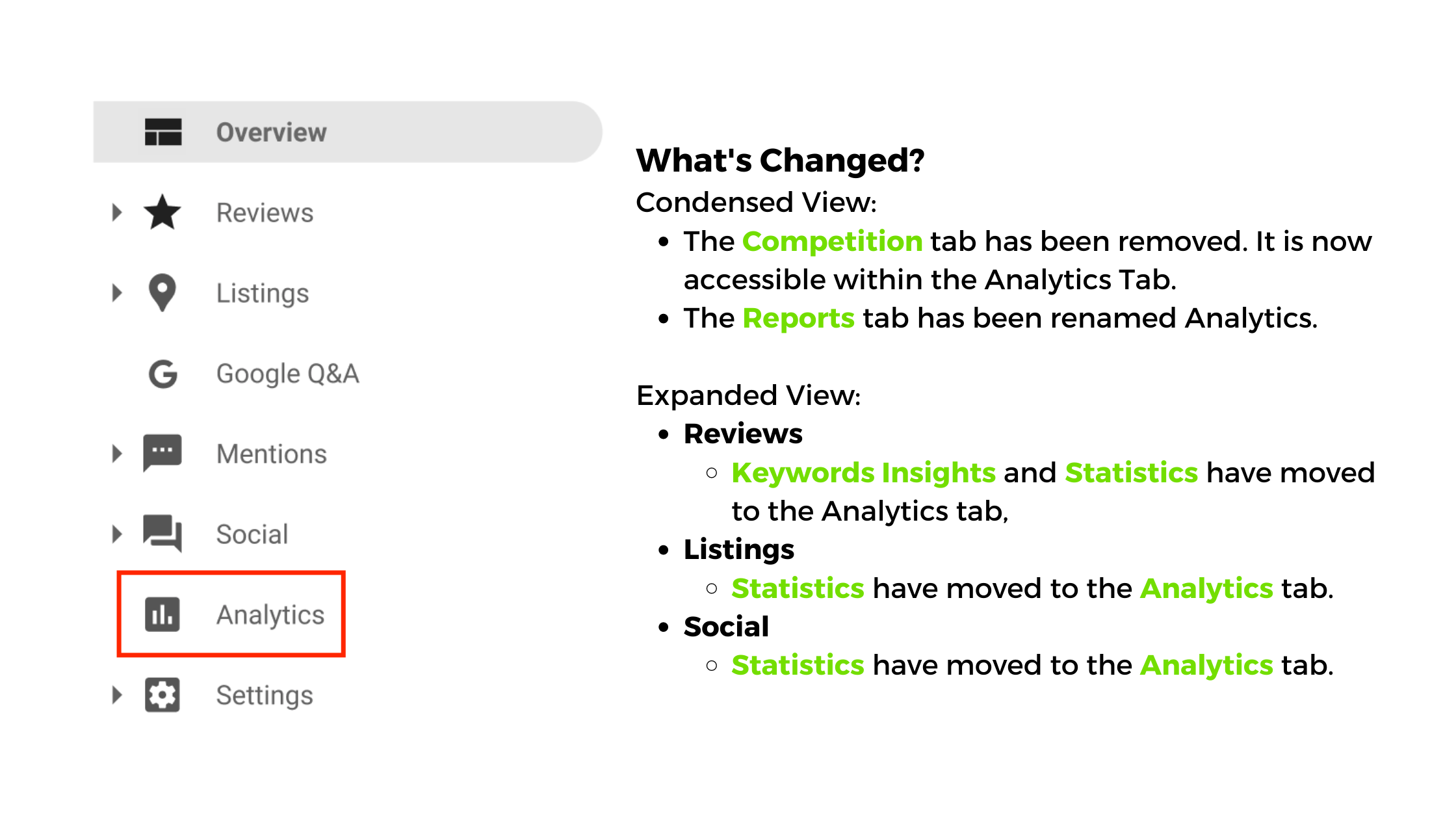 The Analytics tab now features all the reporting and data for your business' reviews, listings, and competitive analysis. Navigate the analytics dashboards using the new horizontal tabs (highlighted in red): Reviews, Keywords, Competition, Social, and Reports. 
Reviews: Review statistics
Keywords: Keyword Insights (keyword in reviews)
Competition
Social: Social statistics
Reports: Access to Executive Reports (if enabled)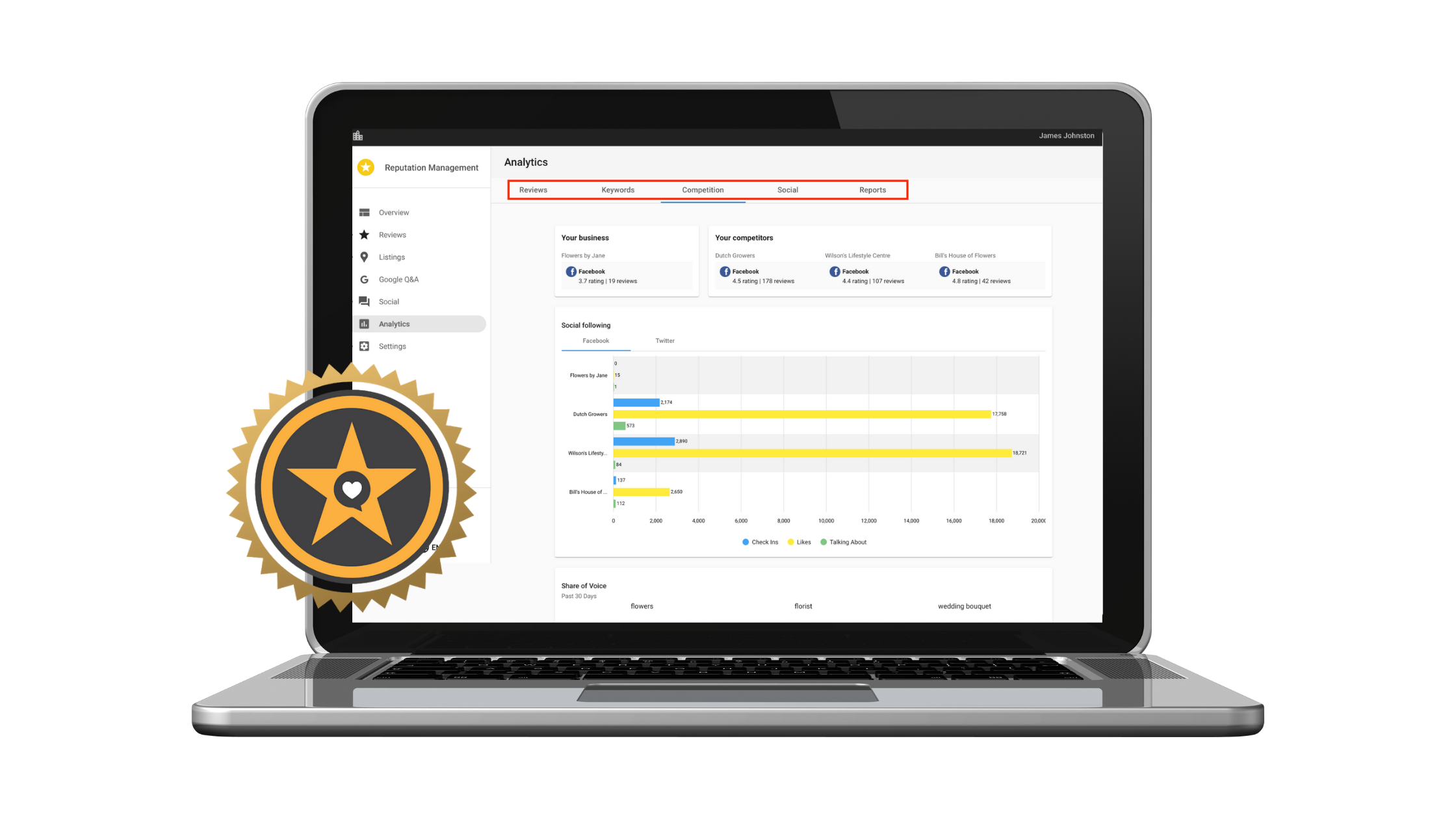 Why is it important?
It is our goal to help our clients find success with reputation management. By simplifying the navigation menu, we are creating a more user-friendly experience.  
Who will this affect?
This will affect all clients with Reputation Management Express and Pro. Tabs or features locked to Express users will remain locked with this new design.