Multifamily Apartment Marketing Services
Qualified Lead Generation
Increase qualified website traffic, drive more scheduled tours or apply now conversions, and succeed on social media platforms—our team of digital advertising strategists will help you get noticed by your targeted renter audience!
Reputation Management
You deserve to have the best online reviews! We'll take care of it for you. Get in touch with us and we can set everything up so that all your reviews get an immediate response, plus send out requests if necessary – just like a pro 😉
Design
Enjoy Unlimited revisions and design concepts until you're delighted and ready to take on competitors. We have a team of design experts that will personally work with you to ensure that your design reflects your vision. From initial logo design, brand guidelines, marketing flyers, site maps, and more, we'll deliver your design order within three business days.
Development
From landing pages that convert to online leasing websites, we have a proven delivery process and fast-loading websites. Our website designers work with you every step of the way from design conception all the way through implementation so your business can be successful online!
SEO
We've powered hundreds of apartment SEO campaigns to first-page results. We allow apartment communities to focus on resident retention and leasing. The vast majority of prospective renters search on Google before making a leasing decision. We give single and multiple apartment locations the visibility they need on desktop and mobile searches.
AI
Our goal is to deliver our multifamily customers the best-in-class automated reporting software. We unify digital marketing data classification across all Executive Report cards such as Google Business Profile, Google & Facebook Ads, Google Search Console, Google Analytics, and many others. IT'S YOUR DATA. OWN IT!
Multi-Location Analytics
We've got your entire portfolio of assets covered! You need an easy way to monitor all online activity occurring in real-time for each of your communities across the United States. GREENstick's Multi-location Group Analytics is the best-in-class tool for multi-location digital marketing reporting.
Social Media Marketing
Renters follow their favorite apartment communities on social media to learn more about the community, give feedback, and discover entertaining content. Our team will help you keep your followers engaged with regular social posts to grow your audience and build brand loyalty.
Get all the tools you need to optimize your online presence for one or more communities.
We'll work closely together to generate engaging strategies that will increase the visibility of both YOU AND YOUR BRAND while also increasing ROI through increased customer engagement rates across channels like Facebook Ads or Google Adwords campaigns. With all this goodness at hand just waiting 'neath one dashboard-, Marketing Services is fully integrated into GREENstick Business App.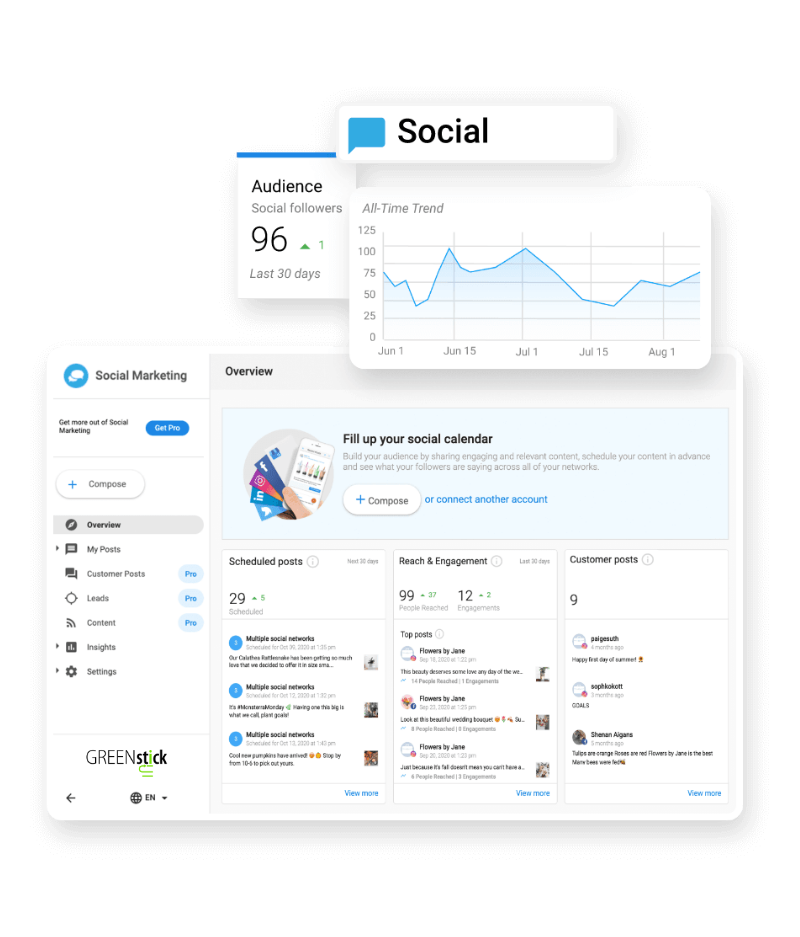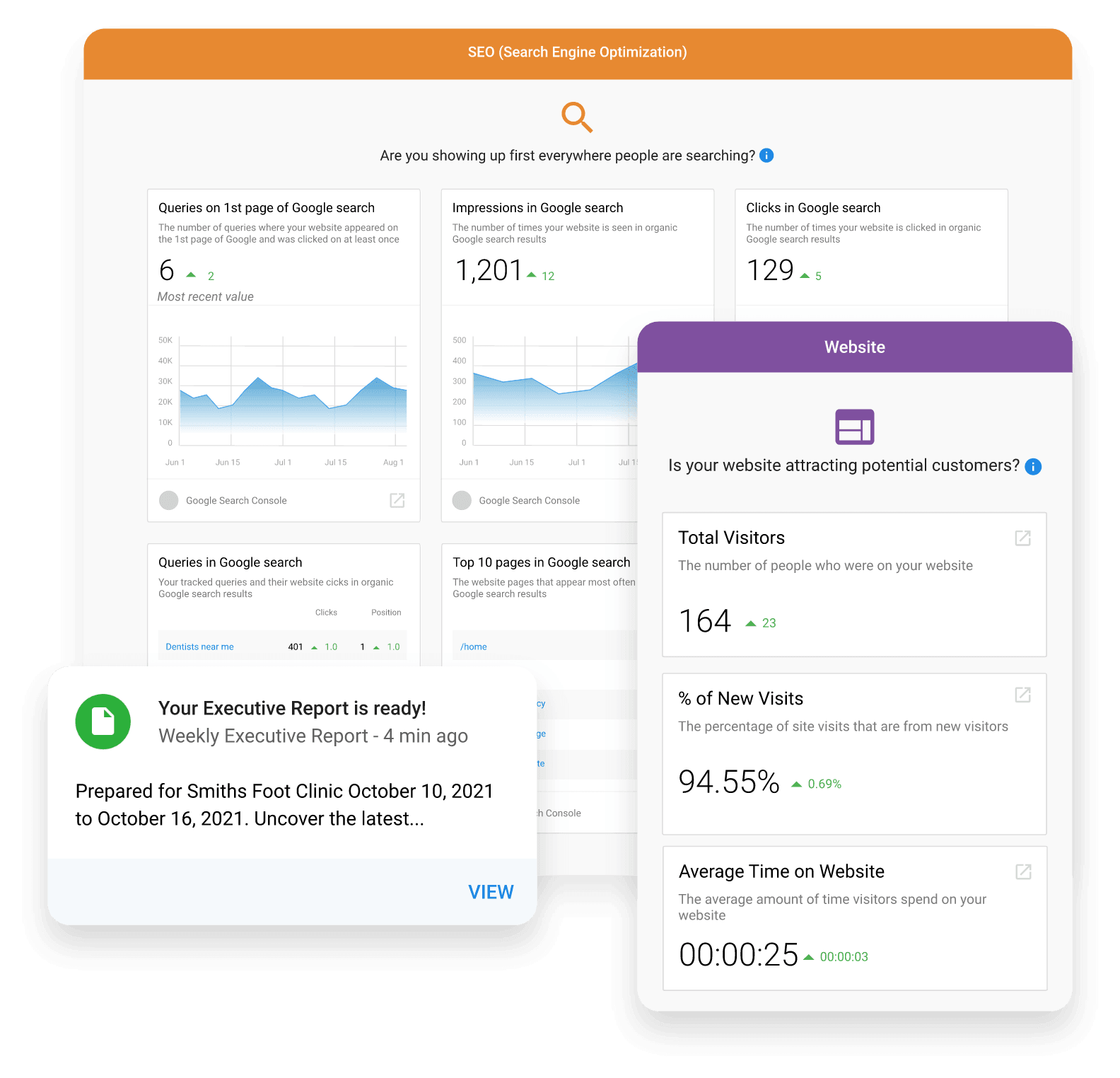 We help by giving your business one place to stay social. Generate leads, schedule ready-to-publish content, and communicate with your followers all from one place. Finally, a tool that makes managing social media simple.
Post everywhere from one place: Publish and schedule posts for all your social accounts including Facebook, Instagram, Google My Business, Twitter, and LinkedIn.
Engage your followers: Connecting with your followers is simple. Respond to customers, share ready-to-post content, and build stronger social relationships with your followers.
Generate social leads: Discover new leads on Twitter and engage them with the click of a button!
Drive eCommerce through Instagram: With the Clickable.bio feature, you can transform Instagram posts into a shoppable gallery of images, turning social fans into paying customers.
Provide excellent customer service: Communicating with customers is easier than ever. Manage all comments left on posts and any mentions from within Social Marketing.
Mobile-friendly: Use on any device, any time—this means you can post and respond at the moment, and never miss a beat.
GREENstick is by far the best investment I've made promoting our assets to the real world, hands down. If you haven't made the switch, you're doing yourself a disservice.
We could not be more thrilled with our partnership with GREENstick! We share an amazing symbiotic relationship and have a great time working together – the energy, positivity, and connection = our joint successes!!
© 2022 by GREENstick Marketing, INC.