Apartment Marketing Services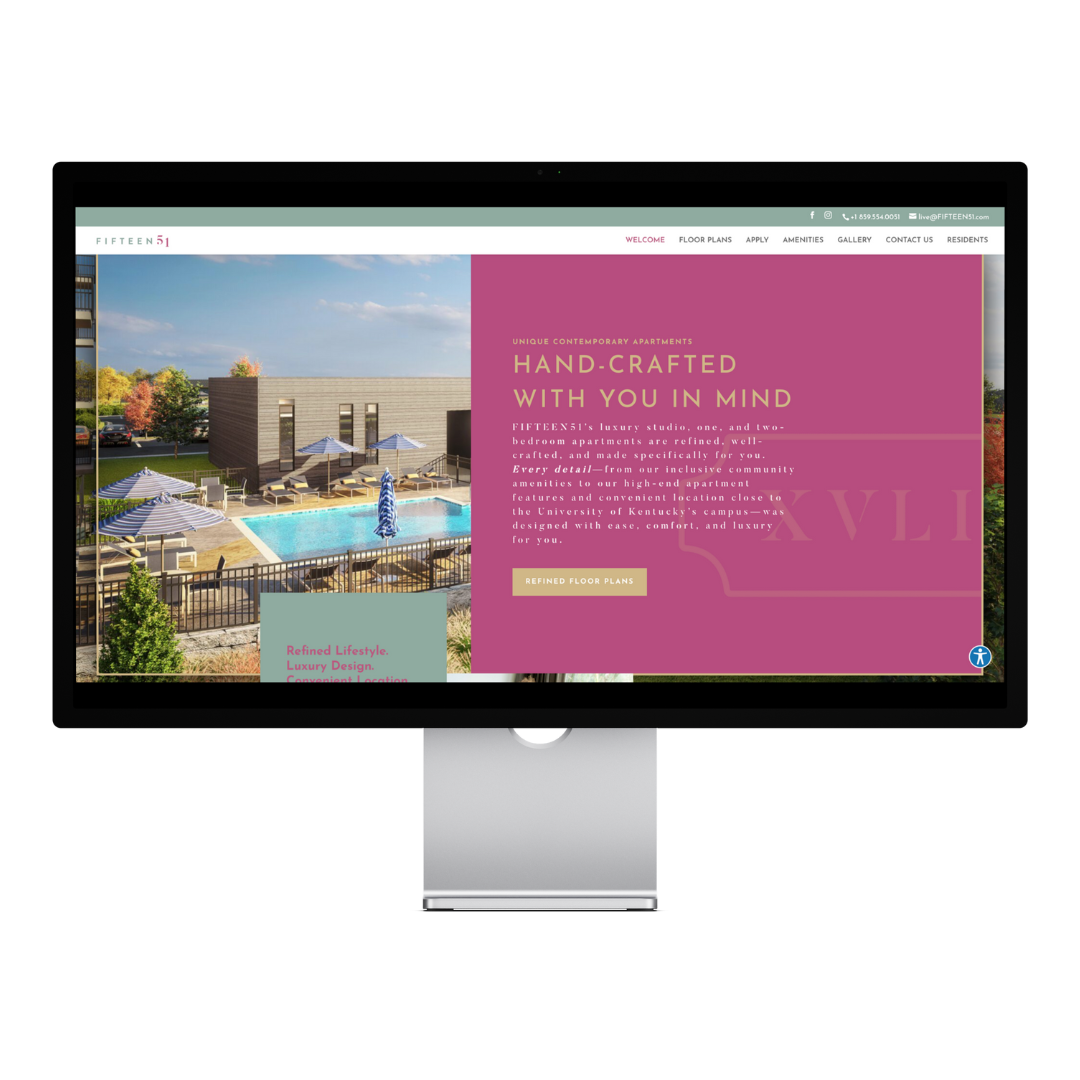 Increase qualified website traffic, drive more scheduled tours or apply now conversions, and succeed on social media platforms—our team of digital advertising strategists will help you get noticed by your targeted renter audience!
We've powered hundreds of apartment SEO campaigns to first-page results. We allow apartment communities to focus on resident retention and leasing. Most prospective renters search on Google before making a leasing decision. We give single and multiple apartment locations the visibility they need on desktop and mobile searches.
We've got your entire portfolio of assets covered! You need an easy way to monitor all online activity occurring in real-time for each of your communities across the United States. GREENstick's Multi-location Group Analytics is the best-in-class tool for multi-location digital marketing reporting.
Renters follow their favorite apartment communities on social media to learn more about the community, give feedback, and discover entertaining content. Our team will help you engage your followers with regular social posts to grow your audience and build brand loyalty.
We'll work closely together to generate engaging strategies that will increase the visibility of both YOU AND YOUR BRAND while also increasing ROI through increased customer engagement rates across channels like Facebook Ads or Google Adwords campaigns. With all this goodness at hand just waiting 'neath one dashboard-, Marketing Services is fully integrated into GREENstick Business App.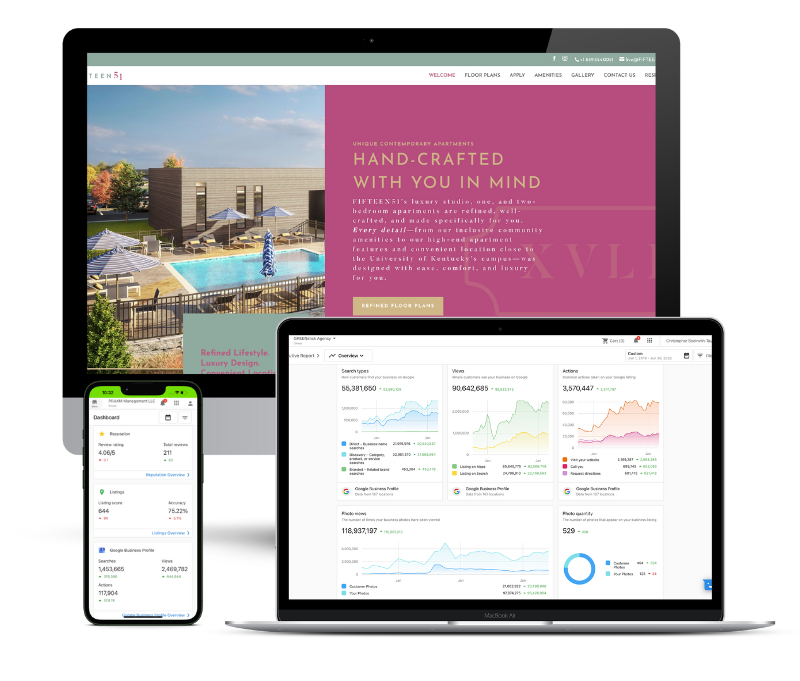 Using our digital marketing campaigns, you can reach more potential residents. We help manage all the tedious tasks, so your time is free for other important things!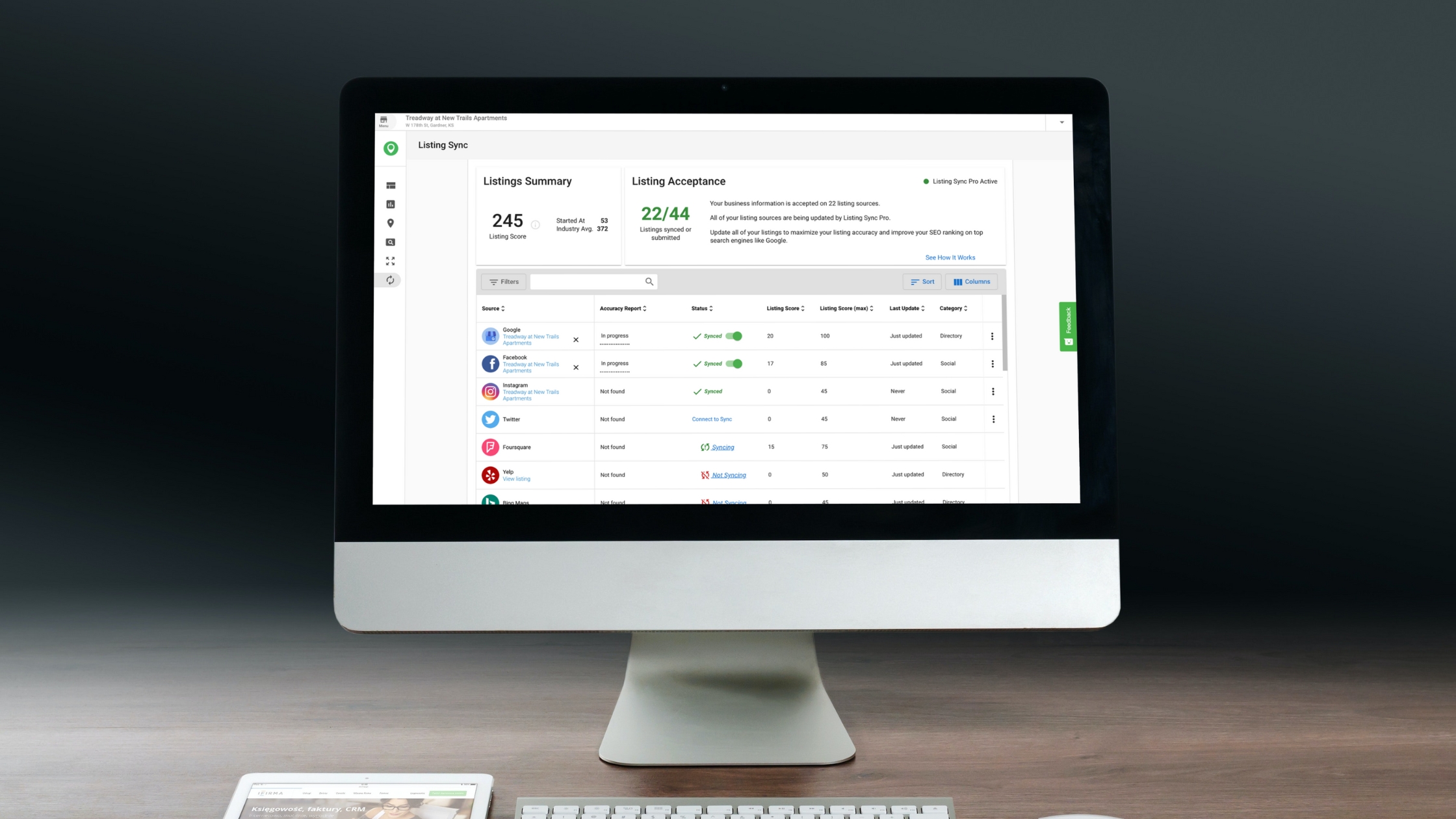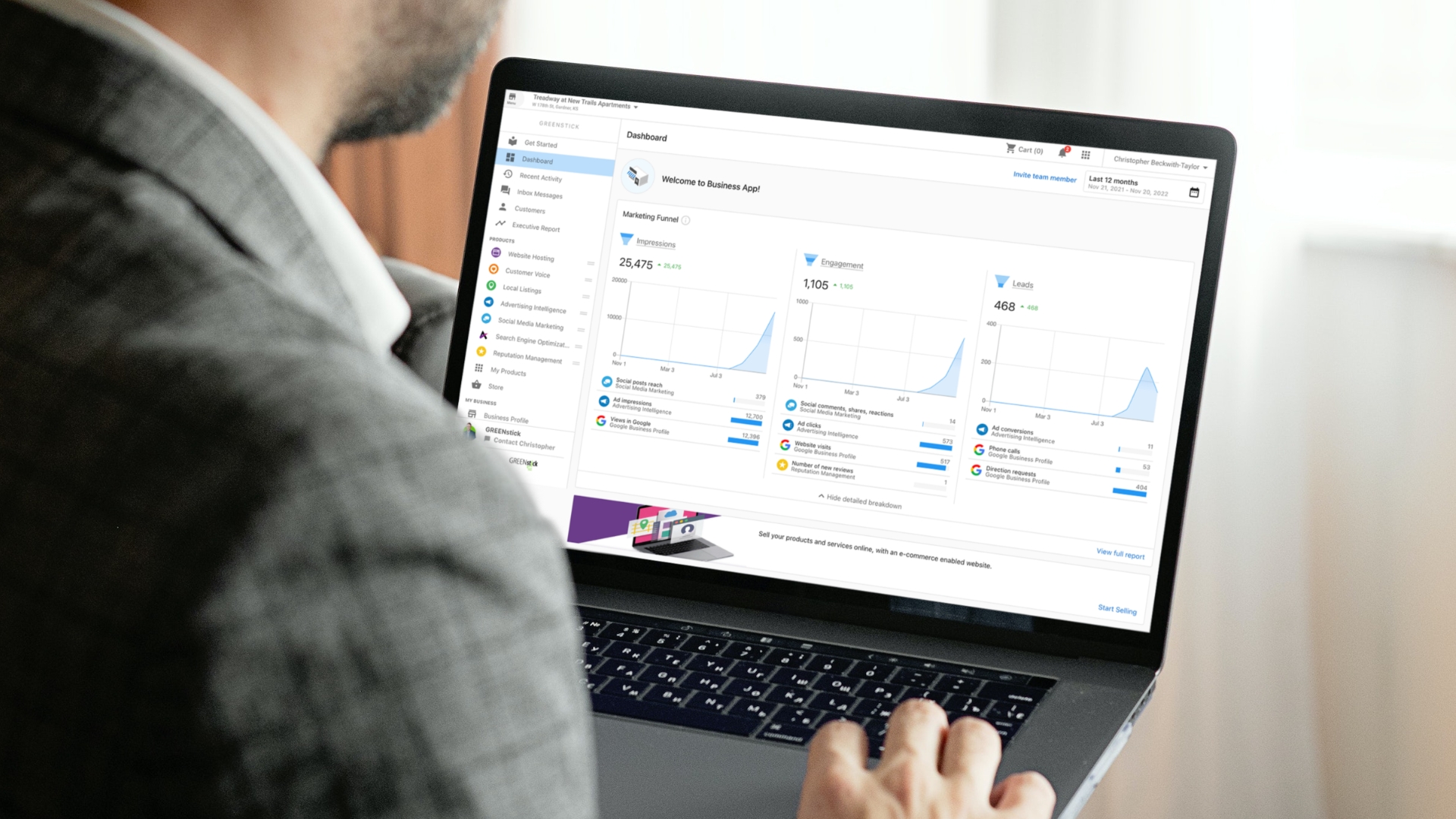 Our partners at Treadway at New Trails Apartments, a new apartment community built in 2022, generated 468 leads during the first 30 days of launching their Website, SEO, Digital Ads, and Social Apartment Marketing Services.
Multifamily Partner Testimonials
GREENstick is by far the best investment I've made promoting our assets to the real world, hands down. If you haven't made the switch, you're doing yourself a disservice.
We could not be more thrilled with our partnership with GREENstick! We share an amazing symbiotic relationship and have a great time working together – the energy, positivity, and connection = our joint successes!!