Ecommerce isn't simply the idea of selling through a website. It also encompasses everything from business listings and reviews to social media engagement and digital advertising. 
Business Intelligence can be the answer to creating a compelling story that convinces your business and team to make the move. Analyzing and reviewing the online business performance helps you visualize and see how you are measuring up and what steps you need to take to improve your online success. 
Where to begin with ecommerce
The best place to start is to frame e-commerce efforts within the context of the customer journey. This journey is composed of five key steps that take a prospect to become a customer and ultimately to brand advocate. Each step is critical to the success of an e-commerce business and applies the use of different digital solutions.
Awareness – Are customers aware of your business? Social media management and advertising are great ways to improve this.
Findability – Can those customers find your business online? Ensure your listings are up-to-date with the appropriate business listings software.
Reputation – How do current customers feel about your business? Positive sentiment is easily amplified with the property reputation management software.
Conversion – Can customers convert using your business's website? This is where the e-commerce solutions come into play.
Advocacy – Is your business able to turn those happy customers into brand advocates? Software that allows you to easily reach out to those customers is best to have in your toolbox.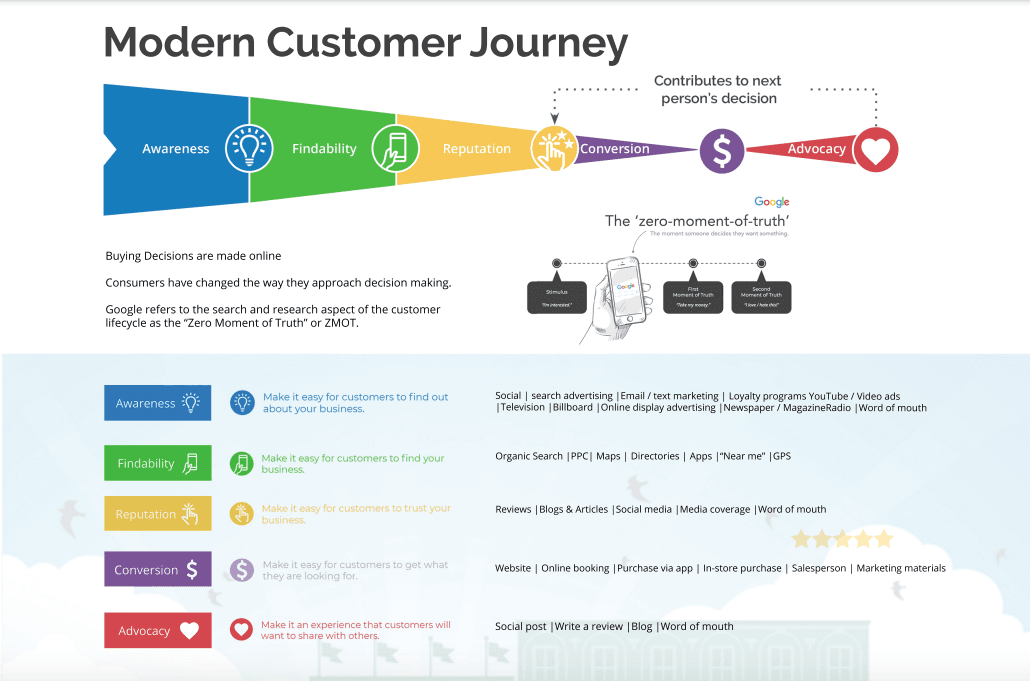 This framework ties your business intelligence into a narrative that should help your business visualize the journey your customers must take and what you need to create for each step. 
Does your business have an ecommerce presence?
Three important factors to consider in an e-commerce website: 
Is there an online storefront? This is vital as customers need to have the ability to view the products and services they intend to purchase.
Can you accept online payments? In addition to viewing your business's offerings, providing the ability for customers to pay online creates a seamless experience.
Can you re-engage with customers who have visited your website? While this is not enticing, it can improve conversion rates by allowing your business to follow up with site visitors, enticing them to return and complete their purchase.

The pandemic world has undeniably changed the way local businesses operate, and ecommerce will continue to grow. With more than 48.8 percent of consumers saying they would shop online more frequently even after the pandemic ends, it's never been more important for local businesses to adopt ecommerce.
Are consumers aware of your business?
Once your business is able to conduct business online, the next step is to make consumers aware of your business. Without awareness, your website could be lost in a sea of e-commerce websites that are actively advertising and engaging with potential customers.
Social media is a fantastic way to engage with customers and get them excited about your business, while digital advertising ensures you reach them no matter where they are.
Do you have a picture of how much potential revenue your business might be lost from customers who might shift their loyalty to your competitors?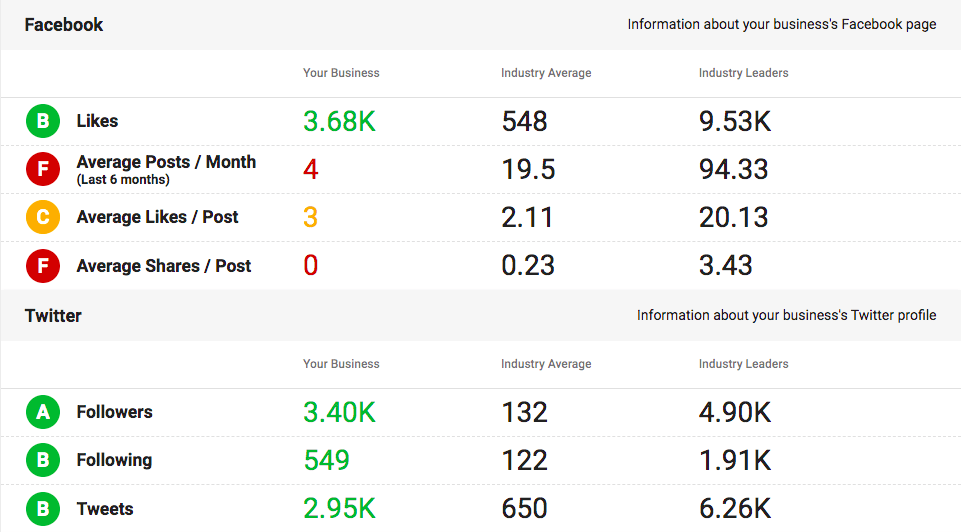 Business intelligence allows you to conduct this research efficiently while helping your business and team visualize exactly how they are winning or losing when it comes to awareness. By using data provided by these sales tools, you can tie social media performance back to your business's e-commerce initiatives and see the results.
Can customers find your business online?
Once customers are aware of a business, the next question is whether your business can be easily found online.
Online listing and SEO solutions ensure business information is correct across the internet while elevating a business's rank within Google's search results. 
Do a simple Google search and see how your business appears online alongside competitors. If customers are actively searching for what your business offers likely, these customers are likely considering a purchase. Showing up online as much as possible helps to solidify the chances of being considered.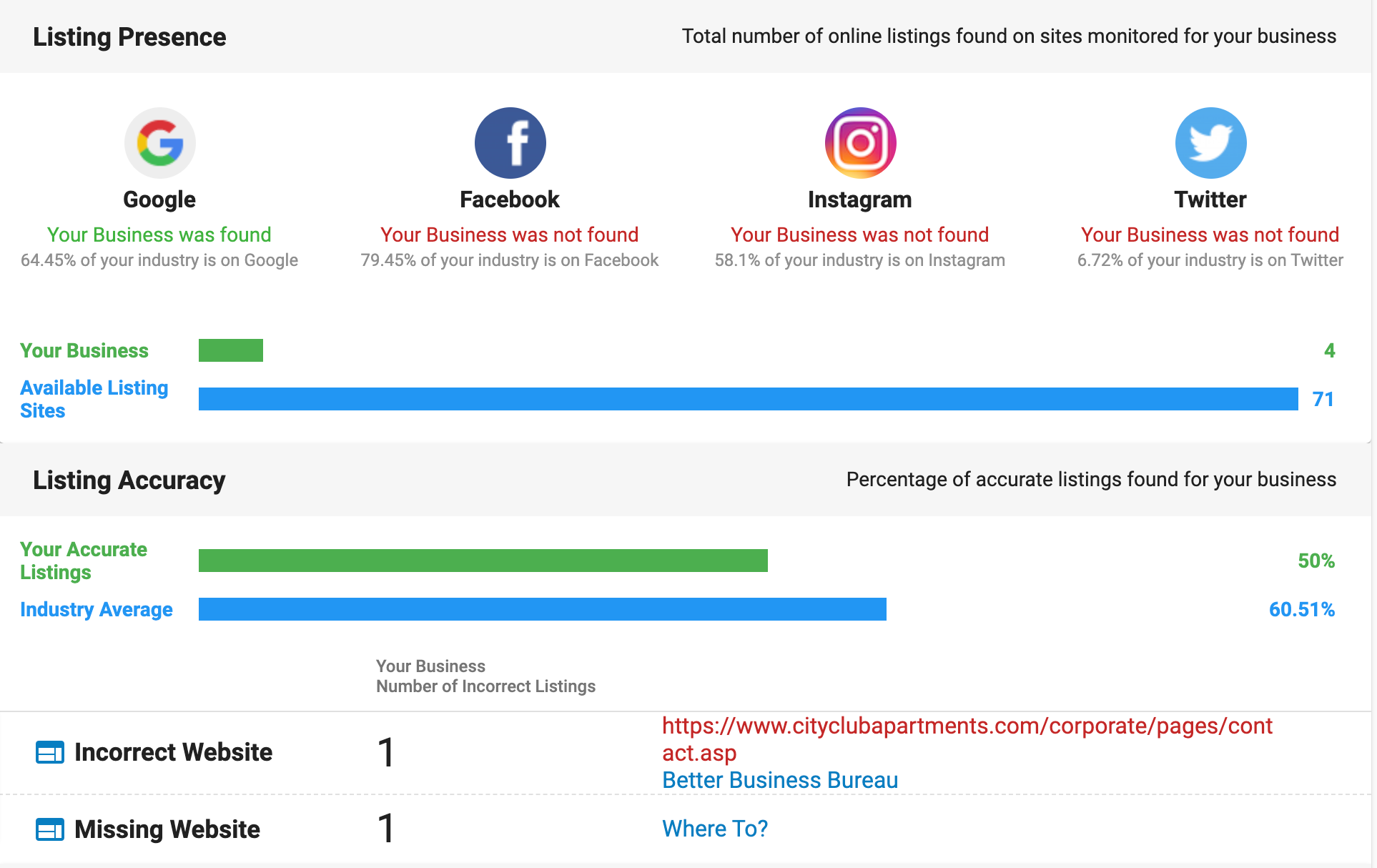 Business intelligence tools provide lists that detail every spot where business information is listed. Breakdowns of search ranking can be highlighted as well as insight into what's required online to make improvements.
What do your customers think of your business? 
Research shows 91 percent of people trust online reviews as much as personal recommendations. That makes online reputations vitally important. While the strategy can depend on whether your business has a large number of reviews or no reviews, it is imperative to make it clear that this will significantly impact your success with ecommerce.
With the proper positioning, various online reputation solutions can assist with your business's specific needs. 
Your business needs an online review management solution so you can easily monitor and respond to reviews or help your business gather new reviews with software that helps you engage with customers about their experiences. 
How often is your business being talked about online, and by whom? 
Do you know if what is being said about your business is positive or negative? 
Is your business responding to reviews left by customers, and is the response rate consistent? 

With effective business intelligence, you can precisely see how your business's online reputation affects your customer acquisition and sales.
Conclusion
By combining business intelligence with the customer journey, you can create a compelling story for your business partners that helps everyone visualize your company's online performance when it comes to e-commerce.
Having the proper business intelligence tools helps cut down on the time-consuming process of research and can lead to an instant increase in sales.
There's never been a better time to start adopting business intelligence tools into your marketing operations. Click the link below to give GREENstick's Snapshot Report a try and start compiling in-depth intelligence on your business today.