GREENstick Business Solutions
All-in-one business platform
Growing your business is easy when you use the comprehensive and robust solution from GREENstick. Consolidate, centralize, and optimize all in one platform.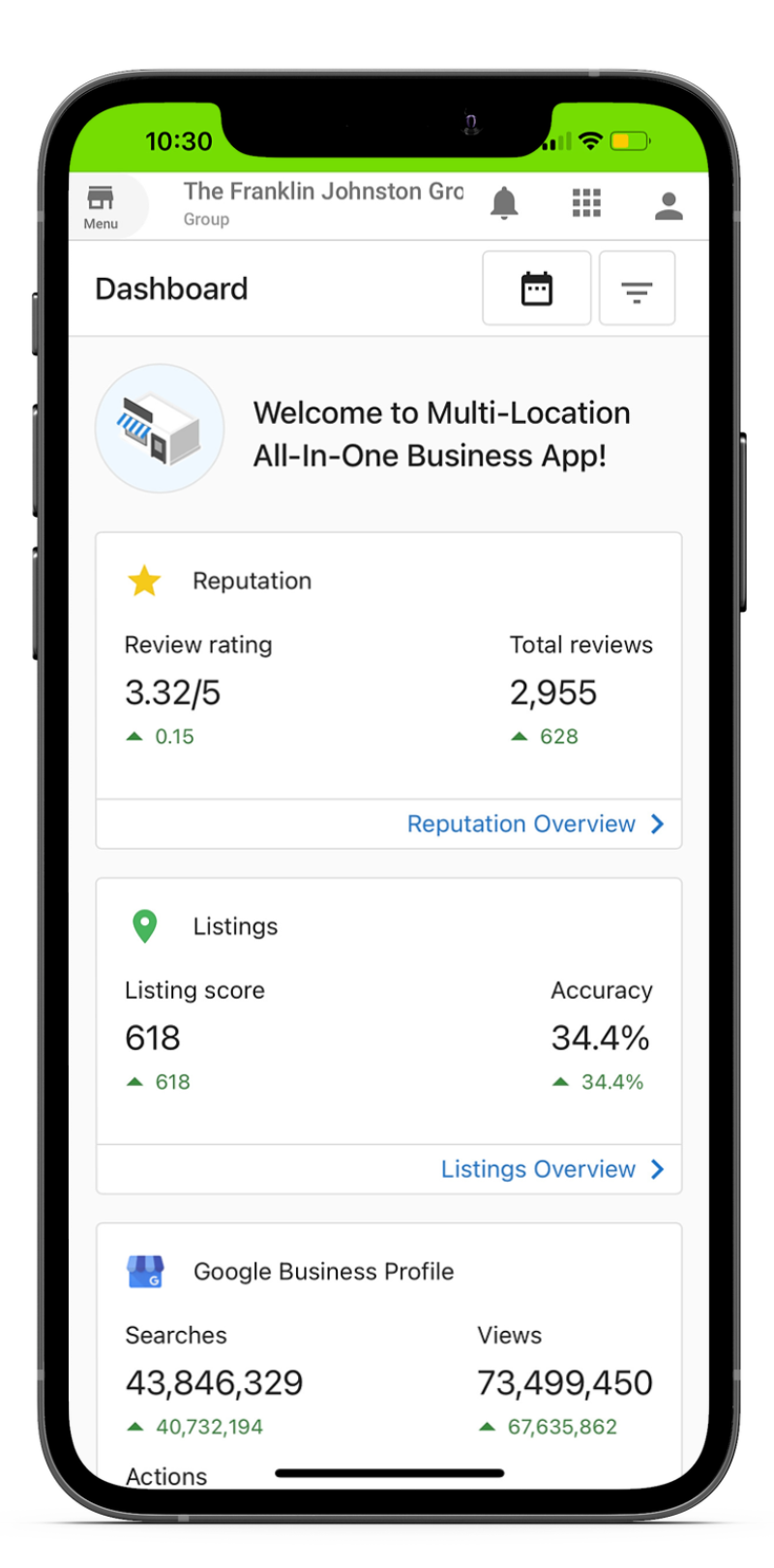 Your business blooms with GREENstick
Today's business landscape is more competitive than ever before. Companies must constantly evolve and adapt to the ever-changing market conditions to succeed. However, making the necessary changes can be costly and time-consuming. Fortunately, we are here to help. We offer a curated selection of solutions aligned with the most common business needs.
Whether looking for ways to improve customer service or grow your online presence, you'll find everything you're looking for in one of our four packages. And best of all, there's no long-term commitment required. With month-to-month subscription-based services, you can start using the necessary solutions and adjust your budget as your business goes from Seed to Bloom.
"I could not be more pleased with the customer service and increased online exposure I have seen in the last 30-days. I can't wait to launch the GREENstick package at my other assets."
"We could not be more thrilled with our partnership with GREENstick! We share an amazing symbiotic relationship and have a great time working together – the energy, positivity, and connection = our joint successes!!"
We understand that you need less hassle to manage the ever-growing digital world of today's marketing era! We know your business is essential in this world, so we want to ensure you have everything it takes. Let our certified marketing strategists manage everything from reviews, social media accounts, and websites to advertising campaigns or content creation services.
Digital Marketing provides your business with the means to increase visibility online- helping you reach more customers through search engines like Google or social media sites such as Facebook! As experts in lead generation with a range of practical techniques that add value for our clients through SEO services and social media solutions, we will help ensure customers find your business thanks to an effective campaign on various digital outlets.
GREENstick Marketing Services is a full-service digital marketing boutique-style agency that offers superior versatility to your brand. In addition, we provide our clients with intuitive and effective social media services for increased ROI.
Our reputation management solutions will help you monitor the progress of any negative feedback posted online about your business or products, ensuring customers are not just educated consumers but loyal advocates. Learn more about us and why we got started.